THE 'Echoes, Shadows & Footprints: A Symposium on Sustainability, Mobility and Nationalism in Malaysian Performing Arts and Culture', which was held over three days in Penang recently, ran smoothly and successfully.
Organised by the Penang House of Music (PHoM) in collaboration with Penang Institute and supported by George Town Festival, this first of its kind symposium brought together a select mix of government and non-government performing arts organisations, practitioners and academics of Malaysian performing arts and culture.
One of the highlights of the event was an amazing live performance by music educator and keyboardist Dr James Boyle, who performed 'Jauh Jauh', 'Sukan Sekolah Malaysia' and 'Gema Rembulan' composed by his father, the late legendary Jimmy Boyle, accompanied by Dr Adil Johan on saxophone.
James also presented his own research on his father's music, alongside a special screening of a research documentary on Jimmy Boyle, produced by PHoM.
The symposium also featured keynote speeches by Datuk Dr Ooi Kee Beng, director of Penang Institute; Prof Ulung Datuk Dr Shamsul Amri Baharuddin, founding director of the Institute of Ethnic Studies (KITA), Universiti Kebangsaan Malaysia (UKM); and Prof Dr Tan Sooi Beng, School of Arts, Universiti Sains Malaysia (USM).
Roundtable discussions on performing arts sustainability, mobility and policy sessions featured panellists Eddin Khoo, founding director of PUSAKA; Zubaidah Mukhtar, JKKN; Datuk Dr Anis Yusal Yusoff, principal fellow of KITA; Prof Hanafi Hussin, Dean of the Faculty of Creative Arts, University Malaya; Dr James Boyle, ASWARA; Ashwin Gobinath of Nadir Studios; and Grey Yeoh, International Consultant, Australia Council for the Arts.
Prof Dr Shamsul responding to the floor during a session.
Gerak Budaya Bookstore Penang owner Gareth Richards provided commentary and summaries of the talks throughout the programme as the symposium's Master of Ceremony.
Among the enthusiastic crowd were representatives of PORT Ipoh, Malaysian Philharmonic Orchestra and PIQL.
There were also selected presentations and discussions on research of Malaysian performing arts and culture by faculty and postgraduate students from Universiti Pendidikan Sultan Idris (UPSI), Universiti Kebangsaan Malaysia (UKM), Sunway University and UCSI University.
These research panels were chaired by symposium organising committee members Dr Patricia Ann Hardwick (UPSI), Dr Shazlin Amir Hamzah (KITA-UKM) and Dr Adil Johan (KITA-UKM).
According to a press release by the organisers, from the case studies of research presented, as well as the real-world situations described by the practitioners present, it was evident that presently the performing arts and culture are more genuinely and ethically sustained by ground-up, community-centred efforts.
"For example, historical research has identified the cosmopolitan/intercultural roots/routes of collaboration is what forms the cornerstone of (Malayan and) Malaysian music that appeals to a diverse local and global market.
"Thus, there remains a need to find ways to commercialise, in ethical ways, the continuous production of performing arts culture, so that practitioners and communities are empowered to sustain their livelihoods independently," it stated.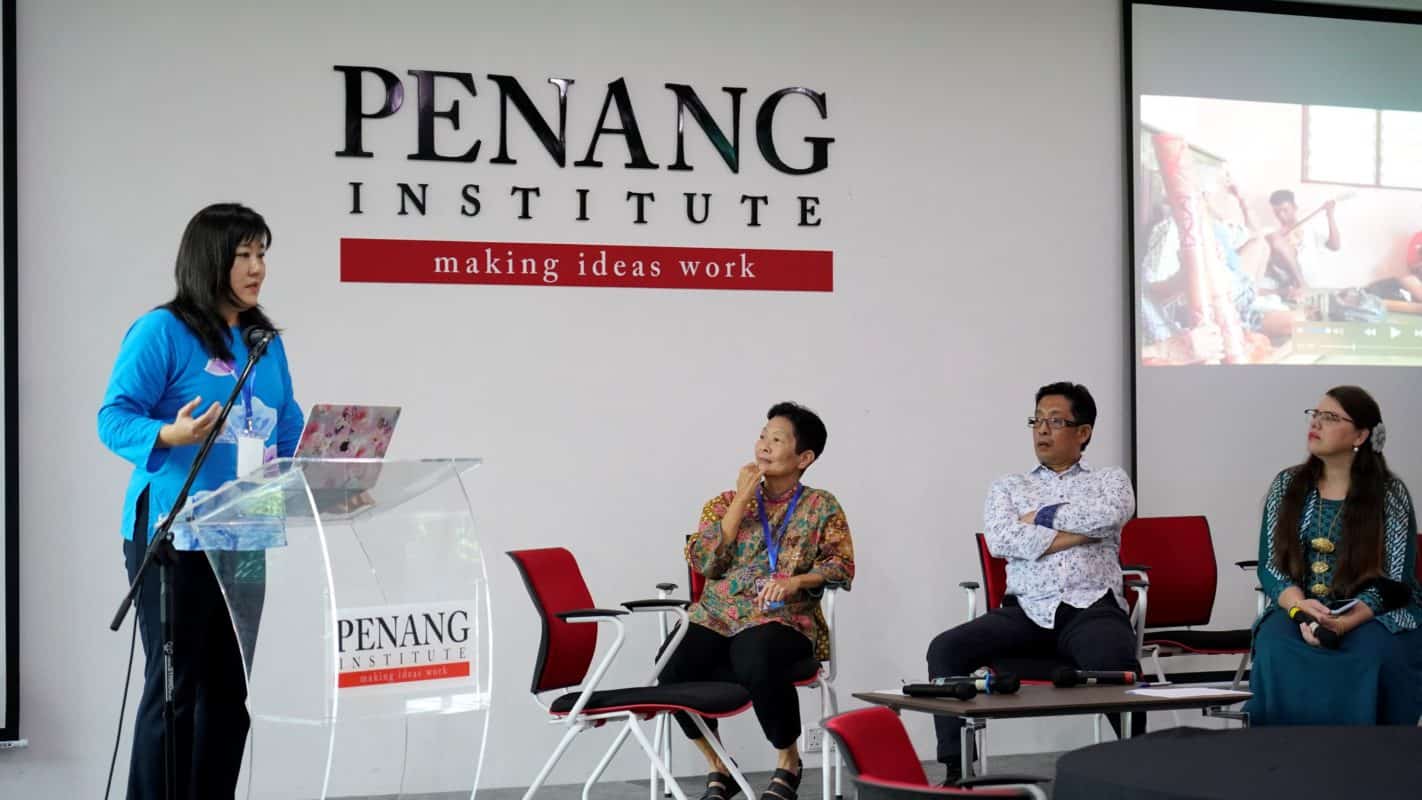 In one of the roundtable sessions focusing on the National Culture Policy (NCP), it was noted that there was a disconnect, as when Committees were formed to discuss, propose and implement policies for the nation's performing arts and culture sector, practitioners and leading personalities for the betterment of this industry are never included.
"Such are the systemic problems of governing performing arts and culture that were revealed in the symposium.
"Amongst proposals on solutions brought up during the symposium were that the ministry and/or departments overseeing the culture and performing arts in Malaysia should instead of using a top-down approach of just allocating grants, wait for applications and decide who qualifies, they should instead move to identify and approach certain individual practitioners and companies that are already operating independently on developing, promoting and preserving Malaysian music, culture and arts.
"They should then forge a collaboration or partnership and work with them by providing funds, expertise and/or whatever other form of assistance that is needed.
"A collaboration could also be initiated by the ministry by seconding some of their officers periodically to watch, learn and understand the work that is being done by the selected organisations," it added.
There was no doubt that the challenges, ideas and potential solutions discussed during the symposium have provided the inspiration for the many parties involved to consider the rich networks of potential collaboration between government sectors, arts researchers, practitioners and communities as this will have long-lasting impact on the flourishing of cultural practices and art among communities and performing artists.
Credit for the success of the first edition of this symposium goes to the dedicated and attentive technical and operations team from PHoM, led by its founding director Paul Augustin. The coordinating team of Kevin Theseira and Jocelyn Ng from PHoM working seamlessly with the Penang Institute team of Ong Siou Woon and Lim Sok Swan ensured that the participants enjoyed a smooth and memorable event. Designer Adrian Cheah captured the vision and essence of the symposium in his creative visual designs.
Penang House of Music looks forward to continue acting as a facilitator for such constructive events by offering its expertise in bringing people together to cultivate creativity, document, research and archive the richness of Malaysia's culture of performing arts for posterity.
At the end of the symposium, the speakers and participants gave their feedback. Below are some of the quotable quotes.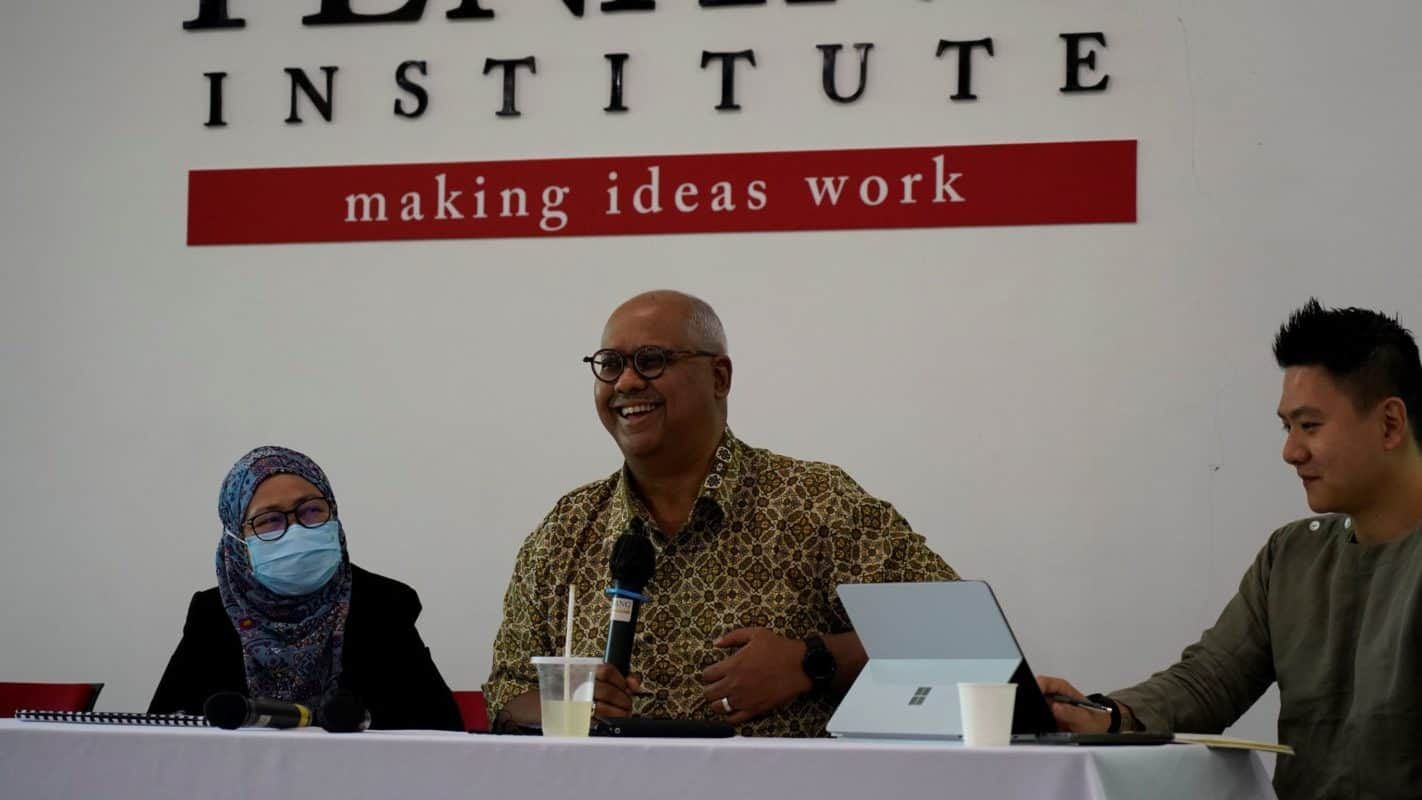 "To the best of my knowledge this is the first ever symposium not only in arts and music but also in Malaysian studies in general that has successfully probed into the details of analytical tools and the challenges and opportunities they create in the field of music and arts and the social sciences. A fulfilling meeting of the minds and sounds" Prof Ulung Datuk Dr Shamsul Amri Baharuddin, KITA-UKM.
"The exciting discussions at the symposium reflected clearly the anxieties cultural personalities and scholars feel about the shrinking cultural space in the country" Datuk Dr Ooi Kee Beng, Penang Institute.
"An insightful and inclusive symposium where there was excellent dialogue between academics, artists and cultural activists about our musical pasts and the way forward" Prof Dr Tan Sooi Beng, USM.
"The Echoes, Shadows and Footprints Symposium examines serious arts, culture and social research topics but in a very light and casual manner. It was very enjoyable to discuss issues that are pertinent to the arts and cultural landscape of Malaysia with the esteemed presenters who are top of their field, and enjoy artistic performances from these very people. The symposium effortlessly blends the serious and the fun, the academics and the artists, the talk and the actions. Who says artists and musicians cannot be academics too?" Grey Yeoh, International Engagement Consultant, Australia Council for the Arts.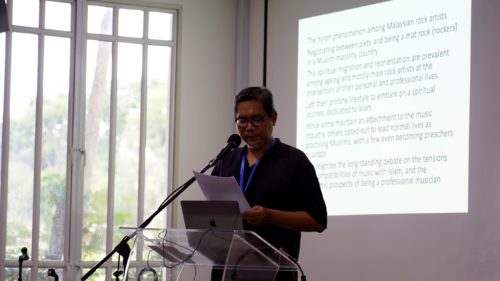 "The symposium brought together some of the country's best minds and talents in the performing arts. There were wonderful papers, thought-provoking discussions and of course, an amazing live performance by Adil Johan and James Boyle! Big congratulations and thanks to Paul, Adil and all involved for organising!" Dr Raja Iskandar Raja Halid, UMK.
Story by K.H. Ong
Pix courtesy of Hazrein Hazimie (PORT)