THE Penang Hindu Endowment Board (PHEB) has collected a total of RM258,601.85 during the Thaipusam festival held last month.
Out of the total sum, RM120,648.75 was collected during the Golden Chariot procession and RM137,953.10 by the Waterfall Hilltop Temple.
This year, the Thaipusam celebration was held over three days from Feb 4.
Deputy Chief Minister II Prof P. Ramasamy said the donation received during the Golden Chariot procession would be mainly used to provide financial assistance to needy students like in previous years while the donation received by the temple would be used for the upkeep of the temple and its management.
"Just like every year, the money collected would be used to provide financial aid to the needy students, especially those who are pursuing their degree, diploma and certificate in various higher learning institutions locally," Ramasamy said during a press conference today.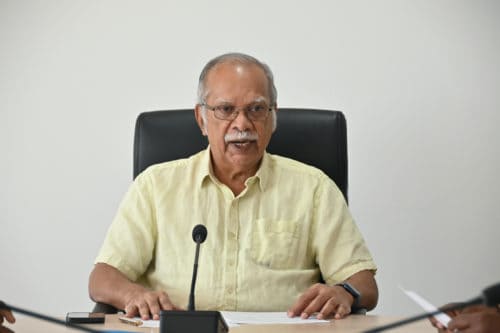 He also added that the Golden Chariot also received 11.83 grammes of gold worth RM3,236.81.
Ramasamy shared that during the Golden Chariot procession, a sum of RM123,370.94 was collected in 2019 and RM124,192.22 in 2020.
He said there was, however, no chariot procession in 2021 due to the Covid-19 situation while in 2022, a sum of RM9,929 was collected from the public when the chariot procession was allowed under strict standard operating procedure (SOP).
Meanwhile, Ramasamy said the Waterfall Hilltop Temple collected a total of RM137,953.10 in donations as well as 51.70 grammes of gold worth RM14,145.64 this year.
"The temple collection will be used for the upkeep and maintenance of the Waterfall Hilltop Temple and the management of the temple," he said.
Story by Tanushalini Moroter
Pix by Alissala Thian