ALTHOUGH the Covid-19 pandemic had affected many industries last year, Penang managed to achieve its record-breaking total approved manufacturing investments of RM76.2 billion in 2021.
This figure saw a surge of 440% year-on-year, driven mainly by the existing investors' reinvestments into the state.
According to the data released by the Malaysian Investment Development Authority (Mida) during its annual media conference on Tuesday, the state's investment inflows in 2021 involved 111 projects.
Penang's RM76.2 billion approved manufacturing investments last year accounted for 39% of the country's total, topping the nation's contributing list.
In particular, foreign direct investments (FDI) contributed 98% of Penang's approved manufacturing investments or RM74.4 billion (year-on-year: +606%), making Penang the highest manufacturing FDI recipient in Malaysia and capturing 41% of the country's said total FDI during the period.
"The Covid-19 pandemic did not put Penang's industry on the backburner. Instead, we continue to excel in our key promoted sectors, namely electrical & electronics, machinery & equipment, medical technology and other advanced areas," Chief Minister Chow Kon Yeow said in a press statement released by InvestPenang.
"I am confident of Penang's robust industry ecosystem and strong talent pool, enabling the companies to achieve supply chain resiliency and operational advantage.
"We would like to express our deepest appreciation to all the investors who have instilled their confidence in the state.
"I wish to convey the state's appreciation to Mida and InvestPenang for their strong collaboration in securing and facilitating these investments.
"We are looking forward to strengthening the partnership with the Federal Government in attracting more high-quality investments into the state."
Chow added that the state has a lot of job opportunities to offer and urged talents with various expertise to explore them in the state.
"Penang is known as one of the most livable places in the country, underpinned by its well-balanced work-live-play lifestyle. The state also emphasises its initiatives that gear towards building a green and smart state.
"We welcome all talent to come to Penang and build your career here.
"And we are determined to propel Penang to a high-income economy, driven by digitalisation, sustained excellence, and innovation," he stressed.
Buletin Mutiara spoke to several industry key players on the state's investment feat and aspirations.
Below are their respective views: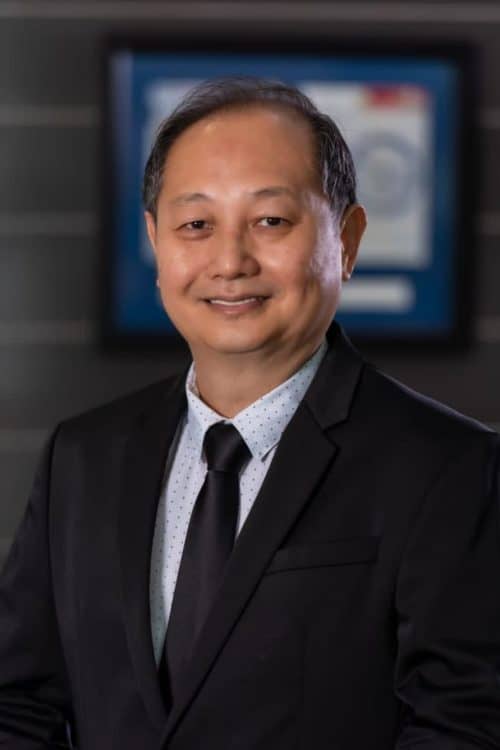 Datuk Lee Teong Li (chairman of Federation of Malaysian Manufacturers Penang)
"Penang is often dubbed the Silicon Valley of the East due to its strong and vibrant electrical and electronics (E&E) ecosystem.
"Many foreign and local investors are keen to establish their establishments in Penang because of its infrastructure and conducive semiconductor environment in the northern hub.
"The E&E sector continues to excel with the adoption of advanced technology and this has created opportunities for other multinational corporations (MNCs) to venture into the state.
"The support of supply chain and other tooling materials are conducive to attract high-quality investments flowing into Penang.
"Penang's industrialisation journey for the past 50 years has shown that semiconductor and E&E industries remain as the state's strong investors' attractions."
Datuk Seri Wong Siew Hai (president of the Malaysian Semiconductor Industry Association)
"It was a remarkable achievement for Penang when the news was announced by Mida yesterday. I would say it is a great testament that Penang is a choice of location for many investors to seek investments.
"This shows the state is faring well, amid pandemic and is looking to achieve more achievements.
"The vibrant E&E ecosystem has prompted many investors to invest in the state. On top of that, many of them are comfortable cooperating with the state government, as their concerns and views were taken into account by the state.
"Chow is also willing to look into the matters raised by the industry players and solutions were provided as well.
"Overall, the semiconductor industry will continue to grow as I foresee many other investors will join the E&E ecosystem here.
"It will be an exciting industrialisation journey that everyone will look forward to."
Datuk Finn Choong (vice-president of the Penang Chinese Chamber of Commerce)
"I applaud the state's accomplishment for bringing in the huge chunk of investments into the country.
"Penang is a place which is always well known for its E&E multinational corporation (MNCs). They have been around for several decades.
"The state MNCs' fundamentals were strong way back during the tenure of former Chief Minister Tun Dr Lim Chong Eu.
"Numerous corporations have envisioned the booming of E&E sector, which continues to grow to greater heights.
"The demands for life sciences, Internet of Things (IoT), 5G network, and semiconductor chips have attracted keen interest from many investors.
"It is a way forward now for Penang."
Francis Wong (president of the Small and medium-sized enterprises (SMEs) Association of Seberang Perai)
"I fully welcome the brilliant achievement of Penang for topping the list of total approved manufacturing investments.
"The state government's proactive approach, coupled with its high-quality labour market, are the main reasons for attracting investors.
"We can gain a lot from this high investments volume and we hope that year 2022 will be another great year ahead.
"Every sector is gaining benefits from this performance, and a better economic outlook is on the cards."
Story by Edmund Lee
Pix courtesy of interviewees