THIS year the 'Penang International Food Festival' (PIFF) will kick off with the 'Street Food Festival' and will see its opening taking place for the first time on the mainland, at the Design Village Outlet Mall on Aug 20. 
At a press conference yesterday, state Tourism and Creative Economy Committee chairman Yeoh Soon Hin said visitors to the 'Street Food Festival' can expect a fireworks display, funfair and live performances. 
Given this, several mainland folks, including state assemblyman, city councillor, students, working adults as well as senior citizens, warmly welcome the move to hold the opening ceremony of PIFF 2022 on the mainland. 
Some of them were interviewed by Buletin Mutiara and below are their views.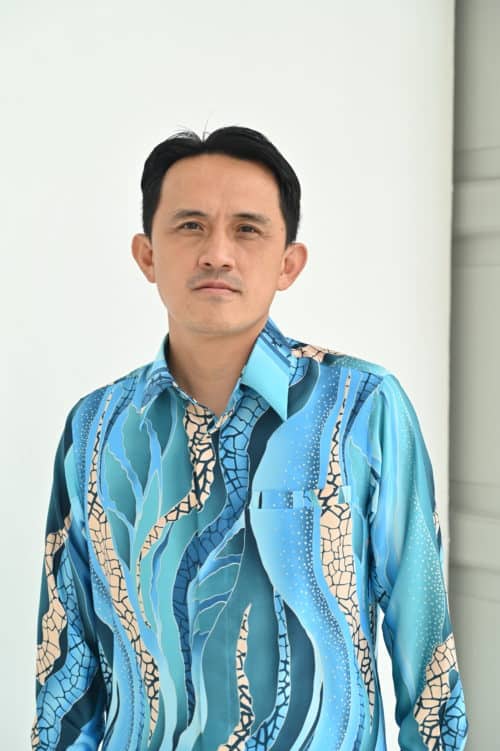 Bukit Tambun assemblyman Goh Choon Aik
"Street food is one of Penang's trademarks for locals as well as visitors. Nevertheless, street food always faces cleanliness and health issues.
"Such a festival highlights our famous and delicious street food and helps to rebrand its image whilst attracting more tourists.
"Batu Kawan is an upcoming township which is connected to the second bridge and that makes it accessible for tourists from the North-South Highway by road rather than to Penang Island.
"For tourists who are attending the festival, we also welcome them to explore other attractions such as Pulau Aman, Pulau Gedung, Sungai Kerian and the paddy fields in Sungai  Acheh.   
K.Kenrick Jabez, QA automation engineer, 21
"A festival centered around food is captivating for a food enthusiast like me.
"This is one of the most exciting events I have ever heard of.
"Additionally, it is near to my house and I am pretty excited about its opening ceremony which is set to take place here on the mainland.  
"The traffic situation within the mainland is much more bearable than getting stuck in a gridlock while crossing over from the mainland to the island."
A. Silvarajoo, retiree, 70
"Yes, we welcome the 'Street Food Festival' to the mainland this time.
It'll be a good and great time for the mainlanders, especially the senior citizens who rarely cross over for such programmes.
"I have not gone for one yet. I have started telling my friends in the neighbouring states, easily about 10 of them, to join and they sound excited. 
"Hope to sample some delicious food during the festival.
"If the weather is good, a big crowd is certain. Looking forward to the day."
K.Judith Kavithra, software engineer, 22
"It is wonderful news for many foodies around here.
"We are glad to hear that the PIFF will have its opening ceremony here.
"We are happy that the state government is being thoughtful of those who are on the mainland as this reinstates that we are also part of our beautiful Penang.  
"At times, we do feel sidelined, but we appreciate the many initiatives undertaken by the state government thus far." 
K.Joash Kumararaj, student, 15 years
"As most of us know, Penang has one of the best
food, and personally, I really love the street food.
"It's very delightful to hear that there will be a food festival around Seberang Perai and Teluk Bahang.
"And, it's food! Who doesn't like food?
"It would be great to explore all the different types of food around Penang without having to go through traffic jam (crossing over to island) and many other hassles.
"Overall, I can't wait to attend this festival, and it would be an amazing treat for all of us and our families.
Ester Oh Peng Jeat, kindergarten teacher, 32
"Indeed, it is a good start for the mainland in hosting big events, and we hope that there will be more such festivals held here. 
"I had this thought that the mainland has been neglected.
"However, I can now see lots of development taking place over here."
Seberang Perai City Council (MBSP) councillor, Tan Chee Teong
"Of course, this is a good move. The state government is matching its words with deeds after having announced that Seberang Perai is the future of Penang.  
"This will help to enhance Seberang Perai's economy. 
"The venue (Batu Kawan) is a new township.
"So, the festival helps to inject a new momentum to the neighbourhood as well as transform it.
Khairul Ishak, event management consultant
"For me, I welcome the opening ceremony of PIFF2022 on mainland.
"This is because, usually big events such as this, will be held on the island.
"So, I hope that the concerned event management will promote the festival more to attract many visitors.
The festival's closing will be held on the island with the 'Taste of Penang' event which will take place on Aug 27 and 28 at Jalan Kelawai. 
The 'Taste of Penang' will feature Penang's modern food delights where visitors can look forward to live performances, a picnic area and a cooking demo. 
Other than that, the six mini-festivals such as '[email protected] Garden', 'Gertak Sanggul Food Truck Rally', 'Mini Curry Festival', 'Thirsty Thursday', RM2 Mini Food Festival' and 'Santai Morning' will also highlight Penang's unique culinary scene.
Please visit PIFF's official website https://piff.com.my/ or follow its Facebook page at https://web.facebook.com/penanginternationalfoodfestival/?_rdc=1&_rdrfor for more information and updates on the festival. 
Story by Tanushalini Moroter
Pix courtesy of Interviewees