AFTER indulging the people with the magic of arts, George Town Festival 2019 closed its curtain today with a bang leaving arts lovers in a spell.
The 16-day long festival, with its theme 'A Festival for Everyone', this year attracted over 300,000 visitors.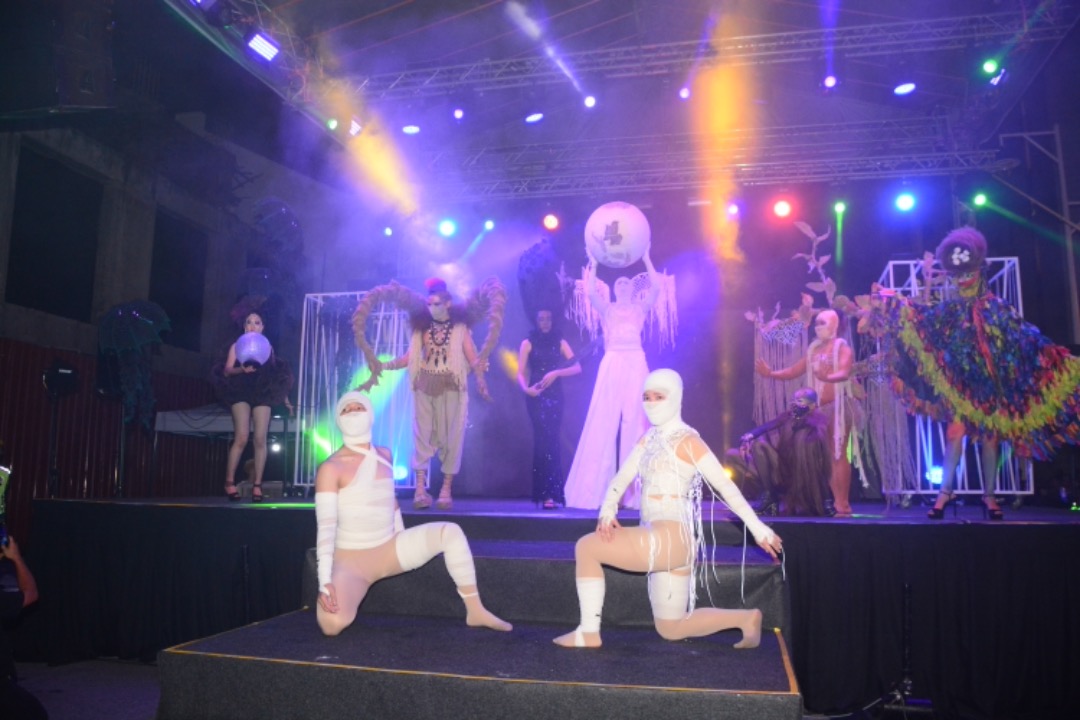 "I have received good feedback about GTF this year revolving the arts scene as well as the accessibility of public of all levels to the festival.
"This year's GTF saw arts blooming everywhere in the city, allowing visitors to be totally immersed in the arts.
"There were more free-to-attend events, more local engagements and local contents, thus delivering the promise of 'A Festival for Everyone'," said Penang Tourism Development, Heritage, Culture and Arts Committee chairman Yeoh Soon Hin at the closing ceremony of GTF today.
According to Yeoh, the festival has played a pivotal role in positioning the state as the Asia's arts and culture hub.
"It has been drawing thousands of visitors each year to Penang and turning the state into a canvas and a stage for arts to thrive and prosper.
"We hope that more collaborations can be made between Malaysian artists and artists from other countries, so that GTF can be developed into an international platform for local artists to showcase their art forms globally," Yeoh added.
The grand finale of GTF, dubbed the 'The Extravaganza', featured some of the mesmerising performances from local artists and international artists, such as 'Mallakhamb' (India), 'Odisi' (Malaysia), 'Reborn' (Malaysia) and 'Fallen Angel & Light of Hope' (Malaysia).
Chief Minister Chow Kon Yeow, who was the guest of honour, was impressed with the power-packed and artistic performances of the night.
"The state government has always been a firm believer in nurturing and supporting the arts and we have invested and supported the GTF since its debut in 2010.
"We (state government) will continue to develop GTF into an international platform for local artists to showcase their works, allowing their works to be witnessed by an international crowd and gain global fame.
"I also hope that this year's GTF has added colours and excitement to enliven Penang," said Chow during his speech at Beach Street today.
Chow also revealed the dates for the GTF 2020 at the closing ceremony.
"I would like to announce that GTF 2020 will be held from July 11 to July 26 (16 days)," he said to the cheers from the crowd.
Also present were state executive councillor for Women & Family Development, Gender Inclusiveness & Non-Islamic Religious Affairs Chong Eng, Penang Island City Council mayor Datuk Yew Tung Seang, George Town World Heritage Incorporated general manager Dr Ang Ming Chee and Penang Global Tourism chief executive officer Ooi Chok Yan.
Story by Tanushalini Moroter
Pix by Law Suun Ting
Video by Alissala Thian