AFTER taking proactive measures to keep the emolument and supply expenditures under control, the state's total operating expenses as of Oct 31 this year was RM593.02 million.
Chief Minister Chow Kon Yeow, in his response to Goh Choon Aik's (PH – Bukit Tambun) oral question during the Penang Legislative Assembly, said the amount was much lower than the projected operating expenses for 2021, which was RM909.82 million. The projected operating expenses included the RM200 million contribution to the state development fund (KWPN).
"As of Oct 31, the state's actual operating expenses was RM593.02 million, or 65.18% of the projected operating expenses.
"Meanwhile, we have managed to collect RM574.56 million in revenue (as of Oct 31) as compared to our expected revenue of RM506.02 million," he said this morning.
Chow also said that Penang had collected only RM467.28 million in revenue in 2020 as compared to its projected amount of RM519.16 million.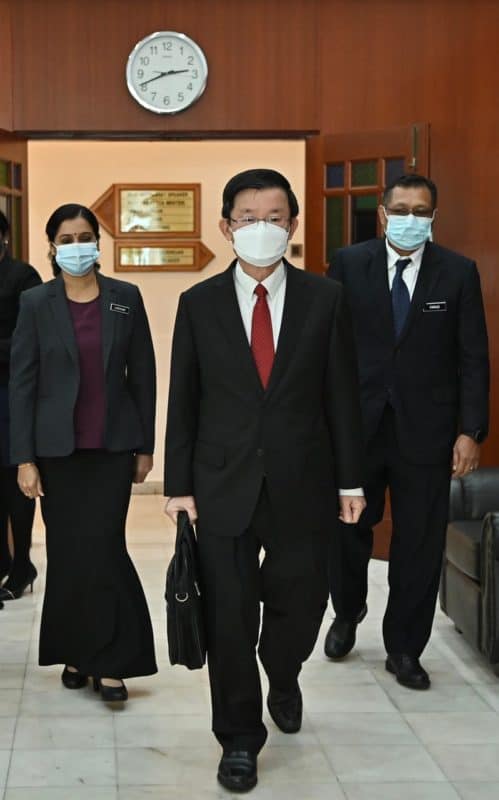 "The total projected operating expenses for the year 2020 was RM792.66 million, while the actual operating expenses was RM734.06 million," he said.
Among the measures taken to keep the emolument and supply expenditures under control, were control the creation of new posts, ensure spending is done prudently and avoid wastage.
Chow added that the state's procurement was also done in accordance with the principles of CAT (Competency, Accountability and Transparency).
As a caring state government, the Penang government has allocated a whopping RM191.21 million in 2020 and 2021 to assist the vulnerable communities who were greatly impacted by Covid-19.
"The allocation comprised five phases (Phase 1, 2, 2.1, 3.0, 3.1) of Penang Lawan Covid-19 special aid amounting to RM176.44 million, and an additional incentive of RM14.77 million.
"The actual amount spent so far was RM158.14 million," Chow said.
Story by Christopher Tan
Pix by Ahmad Adil Muhamad and Muhamad Amir Irsyad Omar