ALL Penang assemblymen have been told to distribute face masks to children and senior citizens, in view of the worsening air quality in the state.
State Welfare, Caring Society and Environment Committee chairman Phee Boon Poh said the state government has decided to instruct the assemblymen to give out face masks to children and senior citizens in the state.
"This is part of our effort to raise awareness.
"There is a huge shortage of face masks in the market, but we managed to get 50 cartons; about 100,000 pieces to be distributed," he told a press conference in Komtar today.
Phee said priority would be given to children and senior citizens on the Penang island.
"Due to the Southwest monsoon, the haze from Indonesia was blowing from the west to east. That is why the Air Pollutant Index (API) reading for Balik Pulau is higher as compared to the readings for Minden and the Penang mainland," he said.
He also gave a stern warning to the public, especially developers, not to conduct commercial open burning.
"Those who are caught performing commercial open burning risk being fined up to RM500,000. We will not compromise.
"The only exceptions given are for religious activity purposes and for villagers, who have since perform open burning to chase away mosquitoes.
"Nevertheless, we still encourage them not to conduct open burning," he said.
Phee had yesterday (Sept 11) said the Penang Island City Council and Seberang Perai Municipal Council have been instructed to monitor any open burning activities.
The focus is on factories, construction sites and illegal dumpsites. So far, no open burning activities have been reported.
Penang Health, Agriculture and Agro-Based Industry and Rural development Committee chairman Dr Afif Bahardin said the state has been advising the people to follow the health instruction given by the Ministry of Health.
"We are also constantly monitoring the number of people seeking treatments in hospitals after experiencing respiratory symptoms," he said.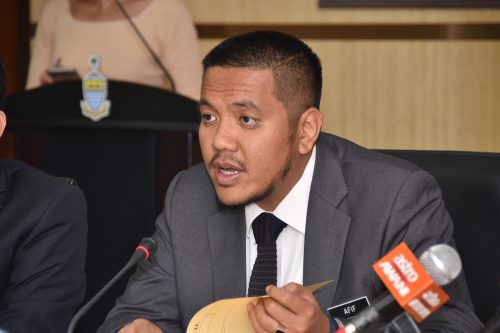 Meanwhile, Balik Pulau and Minden were the worst hit areas in Penang today.
As at 4pm, the API reading for Balik Pulau is 134 and for Minden 111.
The readings taken at other API stations were Seberang Jaya (96) and Seberang Perai (90).
An API reading of 0 to 50 is good, 51 to 100 (moderate), 101 to 200 (unhealthy), 201 to 300 (very unhealthy) and 301 and above (hazardous).
According to the Air Pollutant Index of Malaysia (APIM), the Federal Government has raised the trans-boundary haze issue during the 21st Technical Working Group (TWG) and Sub-Regional Ministerial Committee (MSC) meeting on Aug 6.
The meeting was attended by Brunei, Indonesia, Singapore and Thailand, where an agreement was reached to monitor and to increase preventive measures to minimise the trans-boundary haze during the current dry spell from August to October.
"Unfortunately, just after a month, the situation of Indonesian fire didn't get better but worse.
"The Malaysia government is and will keep offering assistance to help Indonesia put out fire but it's their prerogative whether to accept the offer," APIM said.
In view of the hazy situation, former Penang Health Association president Datuk Dr Chan Kok Ewe has advised those with respiratory illnesses to avoid going outdoors.
"If they have to go out, asthma patients, for instance, ought to wear proper mask which can be bought from a pharmacy," he said.
"You may have to pay a bit more for a proper mask, but it will be more effective because the haze contains dust particles that are very, very small.
"I would also advise them to avoid outdoor activities or strenuous exercises."
Story by Christopher Tan and K.H. Ong
Pix by Adleena Rahayu Ahmad Radzi
Video by Ahmad Adil Muhamad