PENANG Chief Minister Chow Kon Yeow has constantly stayed up to date with the latest industry development in the state.
His latest visit to Paramit Malaysia Sdn Bhd in Penang Science Park, Bukit Minyak, proved to be fruitful.
He was welcomed by its country manager Michel Van Crombrugge upon arrival today and was briefed by him on the company's business operations and policies.
Chow was also taken on a tour of the facility to witness the production process and view the equipment and machinery.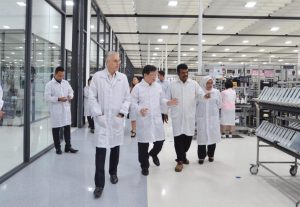 It is understood that 566 employees worked at the facility.
Chow thanked Crombrugge for his warm hospitality and praised the company's initiative in providing a green working environment for its staff.
Crombrugge also presented a memento to Chow at the end of his visit.
Also present were Paramit Malaysia finance director Francis Lai, Paramit Malaysia operations & engineering senior director Nachi KN Nachiappan, its procurement senior manager Chandar Murugian and human resource manager Suriati Abdul Samad.
Other guests included investPenang talent programs executive Yann Hiou Yian Ling, its head of communication & business intelligence Yeoh Bit Kun and its lead manufacturing development Ang Kit Sin.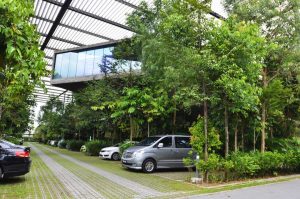 Known as the 'Factory in the Forest', Paramit Malaysia Sdn Bhd is a green factory that is highly energy efficient with a good indoor environment.
It provides medical devices and life science instrumentation for some of the largest market leaders in the respective industries worldwide.
Story by Riadz Akmal
Pix by Noor Siti Nabilah Noorazis
Video by Darwina Mohd Daud