WHILE the raw water dispute between the Penang and Kedah governments has escalated to new heights via regular press statements on social media by both ends, several Penangites are calling for immediate cooperation between both the parties to resolve this issue once and for all for the betterment of the people.
The issue sparked fresh flame after the Kedah government, through its Mentri Besar Muhammad Sanusi Md Nor, had recently announced that the state government had planned to implement a riverside water catchment project known as Takungan Air Pinggiran Sungai (TAPS) to stabilise Sungai Muda's water level during the dry season.
In response, Chief Minister Chow Kon Yeow said if any such project is implemented, resulting in water disruption to Penang, the state government would call for legal action.
Earlier, Sanusi had demanded that Penang should pay RM50 million per year for drawing water from Sungai Muda but Chow pointed out that the state has been legally abstracting raw water from Sungai Muda without paying Kedah since 1973.
While the two leaders continue to lock horns, here's what several Penangites have to say about this issue;
Seberang Perai City Council (MBSP) councillor Rachel Teh said the riparian rights has a clear explanation of this issue.
"The use of water is a natural divide among anyone for that matter. So, the question is, was there any injury caused to the Kedah government in this context?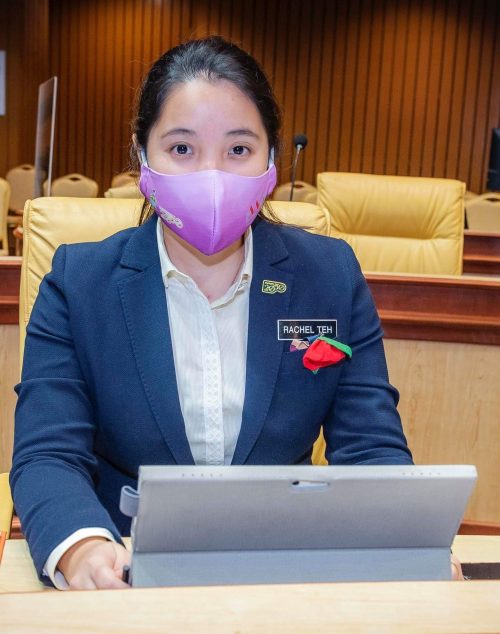 "If yes, then the Kedah government should invite the Penang government for a round-table discussion to reach a mutual agreement instead of throwing unnecessary remarks such as wanting to implement TAPS.
"Also, in my opinion, a sound government should practise good governance. Both parties should reach an amicable solution through proper discussions because this is a serious matter that may affect the livelihood of many in both states if not dealt the right way," Teh told Buletin Mutiara.
During the interview, Teh also gave the thumbs up when Chow recently said that a proper joint committee through the formation of the Sungai Muda Council should be implemented to discuss this matter through fair judgment.
Another individual, who preferred to stay anonymous, said both the state governments need to work together with the help of the Penang Water Supply Corporation (PBAPP) and Kedah's water authority to put an end to this issue.
"The water authorities are the respective subject matter and technical experts who can help the politicians take informed decisions.
"Forming a joint action committee is the best way forward since this will ensure no individual politicians use this issue for political mirage via press statements.
"The Kedah government needs to know that there are quite a number of Kedahans who are making an earning in Penang, and any form of act of disrupting water supply to Penang, would jeopardise not only Penangites but those from Kedah at large too," the anonymous individual said during the interview.
Another person, who did not want to reveal any identity, said as much as Sanusi is so ambitious to implement the catchment pools, he may face limitations in terms of funds and time.
"If the Kedah government is to seek funds from the Federal Government, it may not be as easy looking at the uncertainty of the political scene in our country. The 15th General Election also looks very likely to take place in near future.
"Let the court decide. There are enough safeguards to settle this matter. A stop work order may be enforced if it comes to the court.
"There are also many people from Kedah working here in factories. Any stop in work in the factories due to water shortage will affect them," he said during the interview.
Stephanie Lee, a Penangite, said water is a fundamental human right and rash decisions should be avoided.
"Better critical thinking and foresight are required at both ends to come to an amicable conclusion to this water crisis.
"I also strongly believe that rational talks that are mutually beneficial are always the wiser alternative. As the Penang chief minister had recently suggested a formation of a special council to handle this issue, I am all in for this suggestion," she said.
Story by Kevin Vimal
Pix by Noor Siti Nabilah Noorazis