PENANG island will have its first chicken distribution centre in Batu Lancang by May next year before all slaughtering activities of chickens at the state's public markets are halted from October 2021.
State Local Government, Housing, Town and Country Planning Committee chairman Jagdeep Singh Deo said 126 traders from 26 markets and temporary hawker sites on the island have been given a two-year grace period by the Penang Island City Council (MBPP) to stop poultry slaughtering.
He said this in his speech at the officiating of a ground-breaking ceremony of a chicken distribution centre behind the Batu Lancang market today.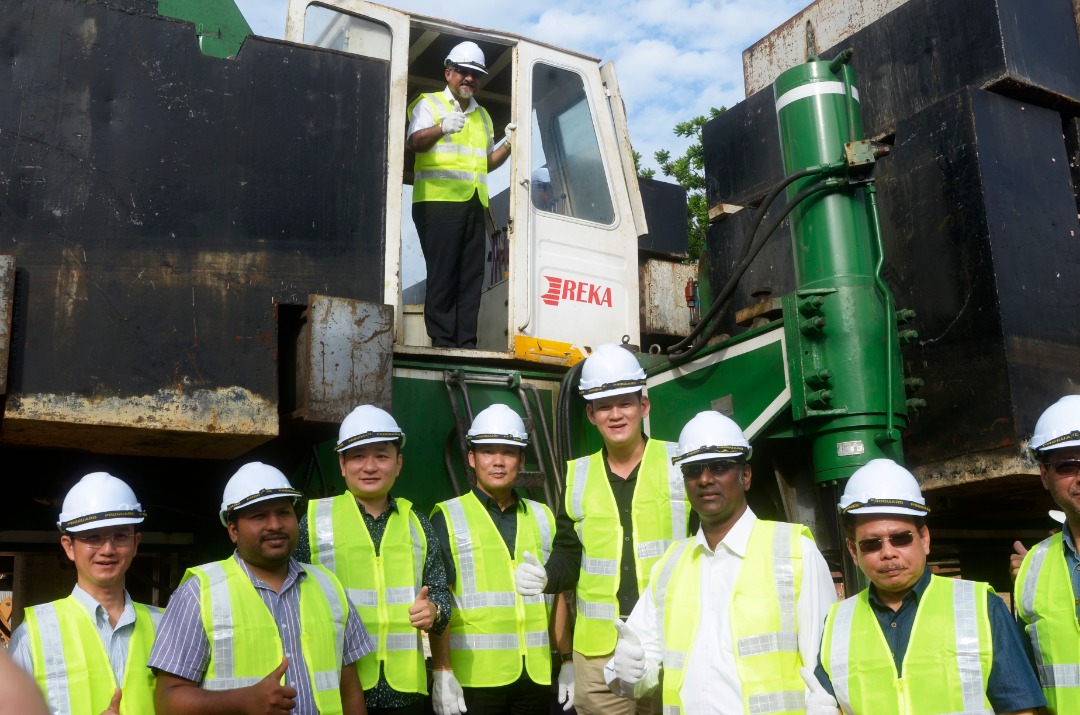 "Dressed chicken from six slaughterhouses on the mainland (Seberang Perai) would be sent to the distribution centre in Batu Lancang for the traders to order and sell," Jagdeep told reporters after driving the first pile into the ground to mark the start of the project to build a four-storey building for the centre.
"This project by MBPP is to control the possibility of disease occurring and polluting the drains as a result of slaughtering activities in marketplaces. This is in line with the Penang2030 vision to make the state cleaner, greener, healthier and smarter.
"This is a very important and meaningful project. Not that we have a serious disease. But what is happening to the world today started from a marketplace in Wuhan in China. It has infected 50,000 people and caused the death of nearly 2,000.
"I am not comparing it to Covid-19 but what I am trying to say is this is in line with the state government's efforts to ensure that no such diseases are spread as a result of uncontrolled slaughtering activities."
He said the project, on a 3,527sq metre site, would cost RM11 million and it would be jointly funded by MBPP and JetBlue Sdn Bhd. It is targeted to be completed by 25 May, 2021.
The first floor will be the operation centre for storage and distribution while the subsequent three floors are set for 139 car parks.
MBPP has given JetBlue five years to manage the operations of the centre with an extension option.
Also present at the ceremony were Jelutong MP R.S.N. Rayer, Batu Lancang assemblyman Ong Ah Teong, MBPP mayor Datuk Yew Tung Seang, MBPP secretary Datuk Addnan Mohd Razali and MBPP Environmental Health and Licensing Department director Dr Judy Shoba.
Yew said the chicken distribution centre is another MBPP project to make Penang cleaner and safer.
He said notices had been given out to the traders between Nov 29 and Dec 10 last year, informing them that MBPP would ban the slaughtering of chickens in October 2021.
"This cleanliness issue has been raised many years back and finally we are having the distribution centre here (Batu Lancang)," Yew said.
Ong said the outbreak of avian flu before had prompted the Federal Government to call for a proper centre for slaughtering and distribution of chickens.
Dr Shoba said the chicken distribution centre would help safeguard the health of the people as avian flu, or the H5N1, is a particularly deadly strain of bird flu.
Story by K.H. Ong
Pix by Chan Kok Kuan