CHIEF Minister Chow Kon Yeow's Chinese New Year Open House today received an overwhelming response when thousands of people from all walks of life attende
Among the dignitaries present were Penang Governor Tun Abdul Rahman Abbas and his consort Toh Puan Majimor Shariff, DAP adviser Lim Kit Siang, Deputy Chief Minister I Datuk Ahmad Zakiyuddin Abdul Rahman and Deputy Chief Minister II Prof Dr P. Ramasamy.
Others included Deputy Tourism, Arts and Culture Minister Muhammad Bakhtiar Wan Chik, Deputy Youth and Sports Minister Steven Sim Chee Keong and Deputy Agriculture and Agro-based Industry Minister Sim Tze Tzin.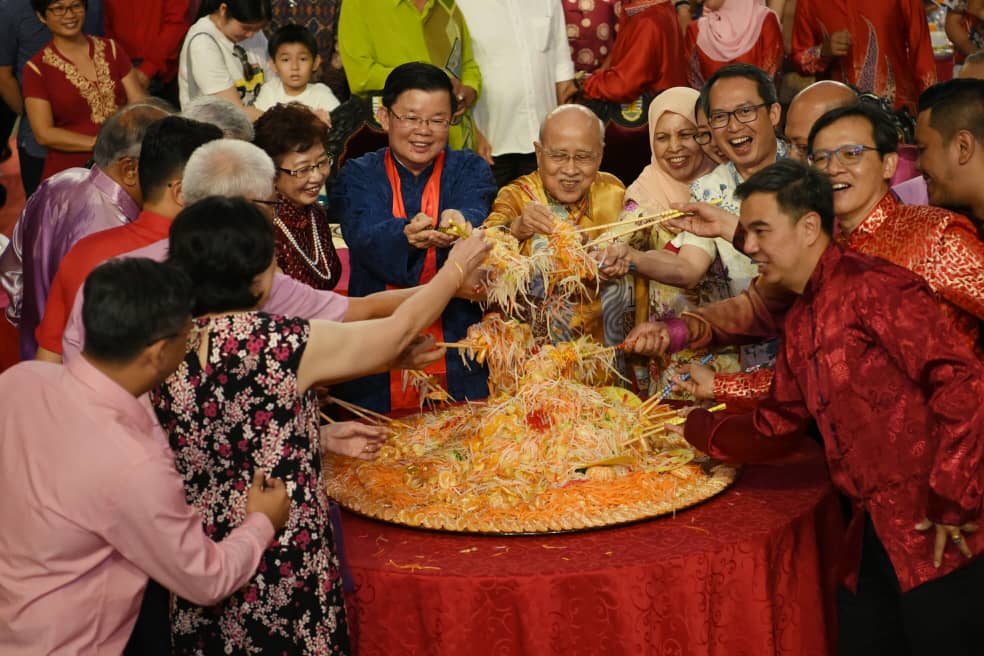 Also present were many of the state executive councillors, assemblymen, prominent businessmen and heads of various departments and agencies.
With a caring heart, the organising committee also reserved tables for the less fortunate and the physically challenged (OKU).
Chow, sporting a blue traditional Chinese top, and his wife, Tan Lean Kee, greeted them as well as the common folk warmly. The couple also presented visitors oranges as they entered the arena.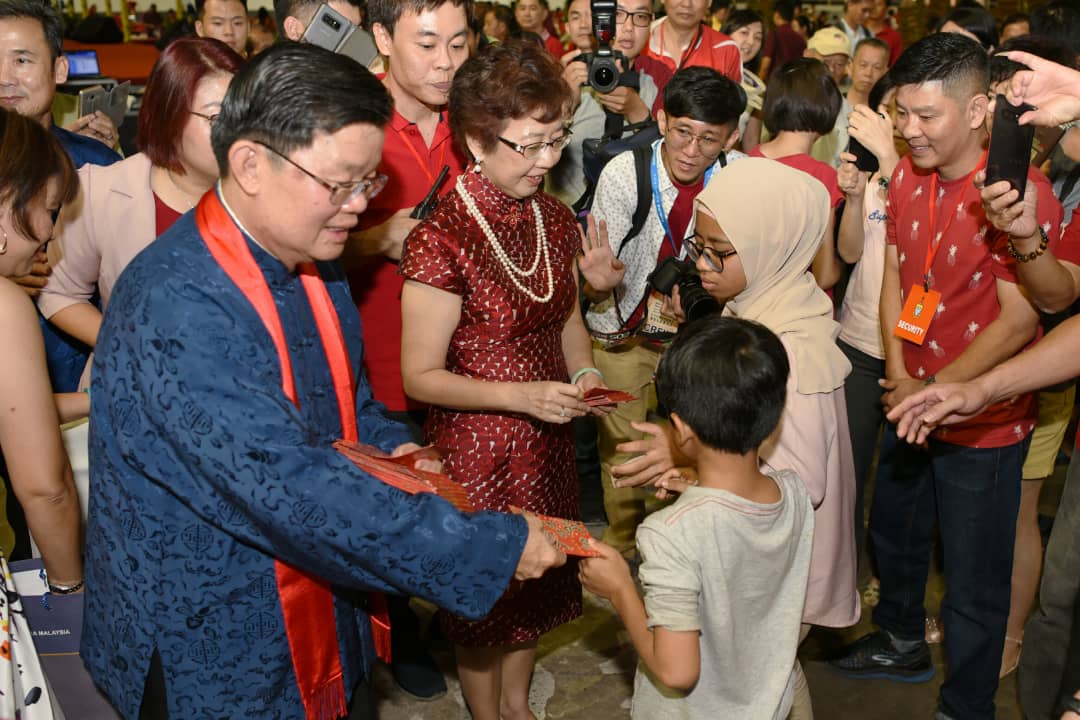 This is the first time Chow hosted his CNY open house since he was made the fifth chief minister of Penang last May.
The crowd was treated to a buffet while IKEA, which will be officially opened in Batu Kawan next month, served up its famous Swedish chicken and meat balls.
While tucking in the food, the crowd was entertained by artistes to a variety of songs and cultural dances.
A lion dance troupe from the Ching Xing Sport Cultural Centre also enlivened the atmosphere with a near impeccable performance on the high poles.
Soon after their arrival, Abdul Rahman and Majimor joined Chow and his wife and most of the state exco members in the tossing of 'yee sang' which symbolishes the blessings of prosperity.
At the end of the celebration, Chow gave away angpows to the children, the elderly and the physically challenged.
Story by K.H. Ong
Pix by Ahmad Adil Muhamad
Video by Alissala Thian