RETIRED German ambassador to Malaysia Nikolaus Graf Lambsdorff is looking forward to the reopening of international borders so that foreign expertise can come to Malaysia for business ventures.
During a courtesy call on Chief Minister Chow Kon Yeow in the latter's office in Komtar today, Lambsdorff expressed hopes that German personnel, who are needed by their counterparts in Malaysia, could be allowed to fly in as soon as possible to assist in their business operations.
"As I know, no one (firm) from Germany has any intention to leave Malaysia. German companies are not firing people. In fact, there are plans to invest here. And Malaysia needs investments that create lasting jobs," said Lambsdorff, whose ambassadorial term ended on June 30.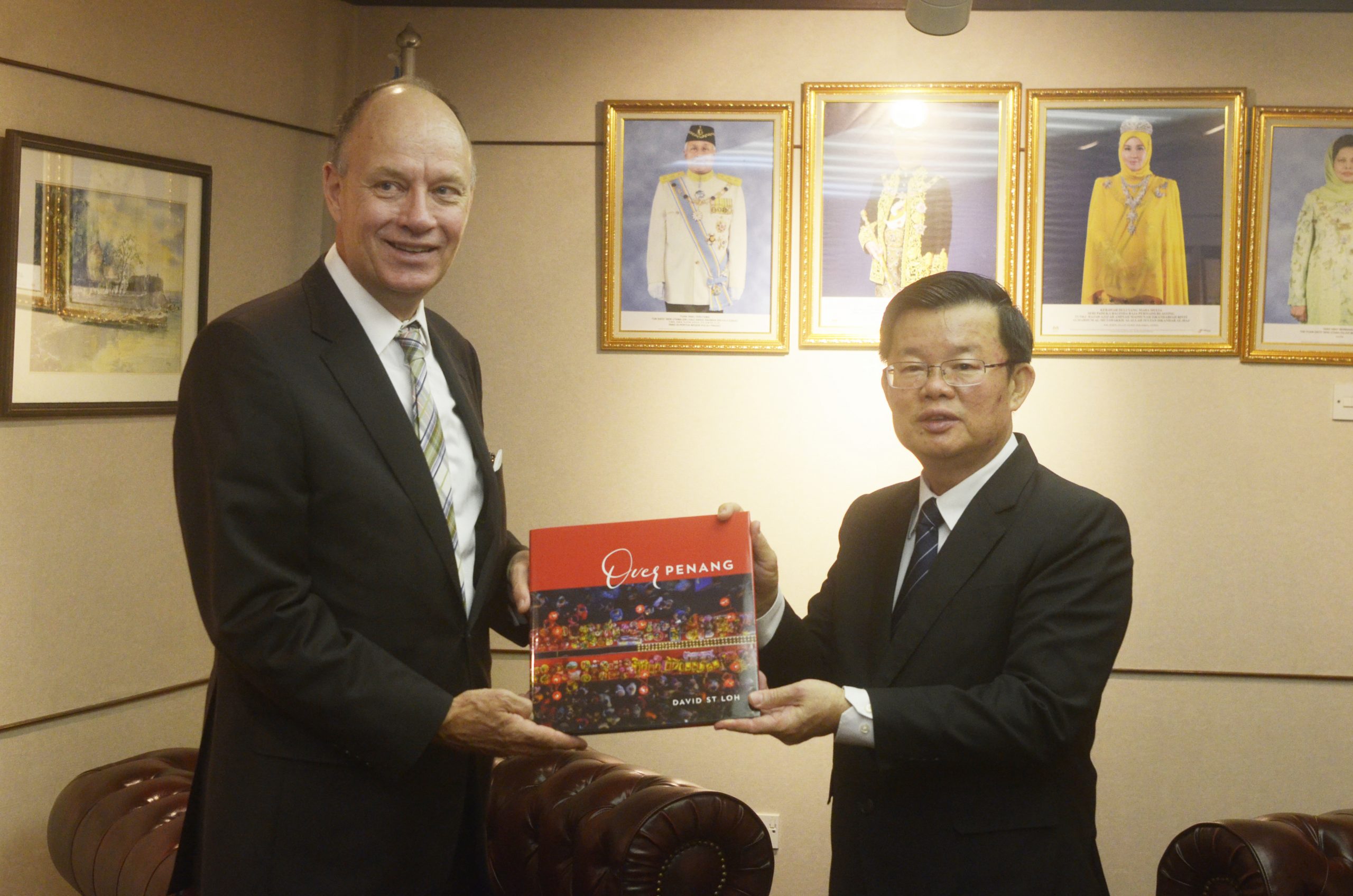 He was accompanied by Datuk Hans Brenner, the honorary consul for Germany in Penang.
Germany has yet to name a successor to Lambsdorff, who received his posting to Malaysia from Hong Kong in the summer of 2017.
Lambsdorff said he and his wife would be dividing their time between Hamburg and their second home in Penang, avoiding winter as much as possible.
"Malaysia is a wonderful place and Penang is a good location. I'm looking forward to staying in Penang," he said.
Chow thanked Lambsdorff and German firms for having the confidence in the Penang government and in investing here.
At the end of their conversation, Chow presented Lambsdorff a book, entitled 'Over Penang', which features drone photographs of Penang.
Story by K.H. Ong
Pix by Chan Kok Kuan