FOLLOWING the success of George Town winning the Climathon Global Award, Penang is hoping to be given a grant by the World Bank's Adaptation Fund (WBAF) for more work to be done.
State Local Government, Housing, Town and Country Planning Committee chairman Jagdeep Singh Deo said a concept paper was submitted to the WBAF to request for US$10mil (RM41.1mil) last month, with a full application expected to be in June.
George Town was announced as the winner of the Climathon Global Awards under Cities category at the ChangeNOW summit in Paris on Jan 31.
Jagdeep said a total of 10 citizens and five city finalists out of more than 100 applications took part in the inaugural Climathon Global Awards, which recognise creativity and solutions-thinking in response to local climate challenges.
The award was given by EIT Climate-KIC, a knowledge innovation community established and funded by the European Institute of Innovation and Technology (EIT) in 2010. It was supported by Crowther Lab, ETH Zurich, a leading think tank on natural climate solutions.
The other four city finalists were Khartoum (Sudan), Salvador (Brazil), Dublin (Ireland) and Miami (United States).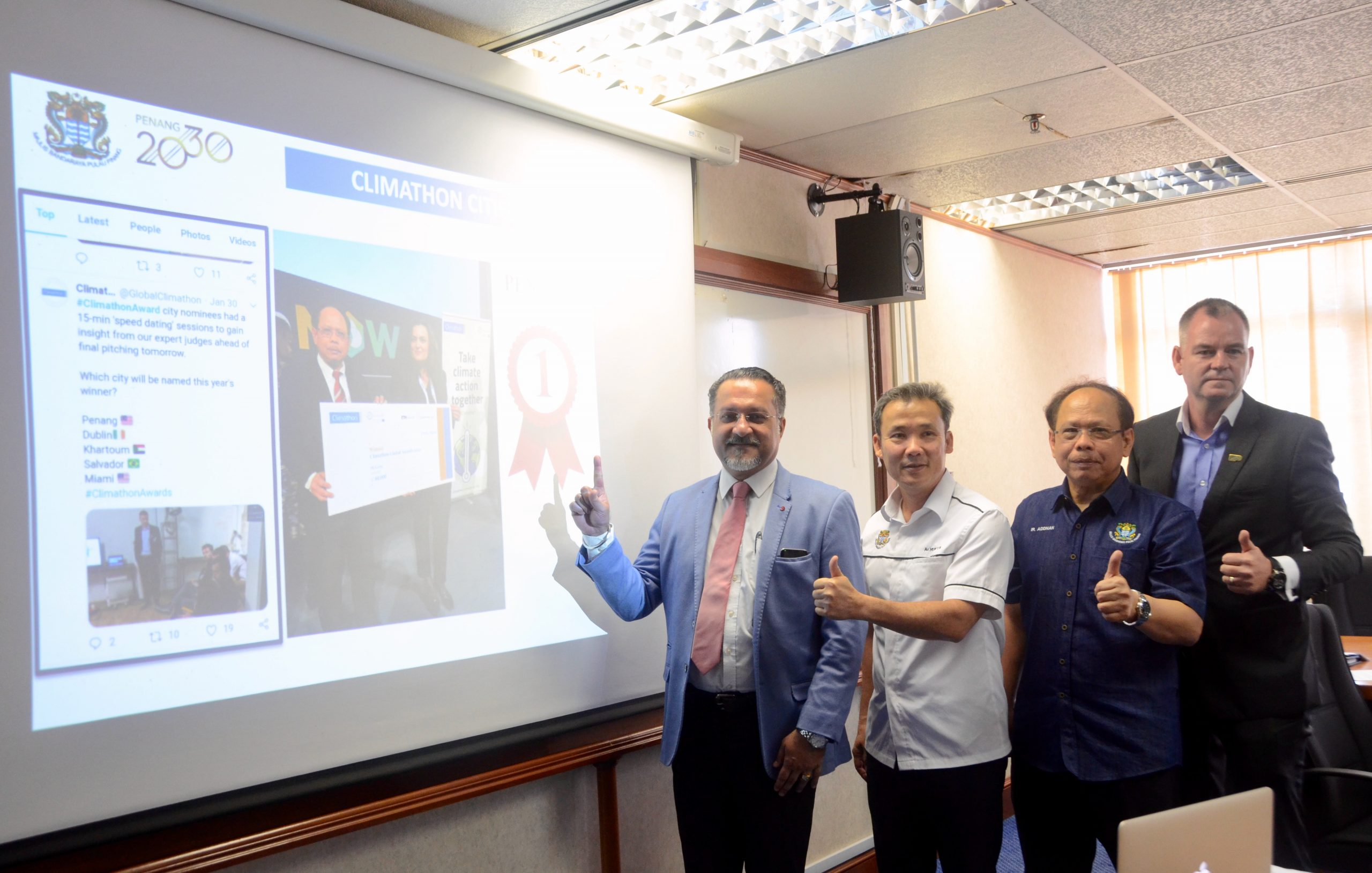 "The winning climate adaptation programme is a nature-based solution developed jointly by the Penang Island City Council (MBPP) and Think City," Jagdeep told reporters.
"The goals are to reduce temperatures, eliminate flooding events, strengthen social resilience and reinforce institutions with knowledge bank and capacity.
"By addressing challenges in the island-like extreme weather, including flooding, heat stroke and heat stress, the approach developed can make a real difference in the lives of Penangites."
Jagdeep said with the award, Penang would receive a cash prize of €60,000 (RM273,000) to invest in its project.
Also present were MBPP mayor Datuk Yew Tung Seang, MBPP secretary Datuk Addnan Mohd Razali and Think City Penang programme director Matt Benson.
Chief Minister Chow Kon Yeow said he was aware of the initiative taken by MBPP and Think City when approached by reporters at the Penang Development Corporation Chinese New Year celebration at Bangunan Tun Dr Lim Chong Eu (formerly known as Penang Development Corporation) today.
"After winning the award, we are hoping they will give us a grant. If it is made available, it can be used to carry out some of the projects that they have applied for like planting more trees, flood mitigation and so forth," Chow said.
On the Penang South Islands reclamation project, Chow said they have to take note of the rising seawater and make it above the highest water level possible.
He added that the islands would have 10km to 15km of waterfront with bicycle lanes and parks; incorporating all the good practices for a smart city.
Story by Danny Ooi and K.H. Ong
Pix by Alissala Thian