THE Penang government is striving to address two major challenges – land availability and talent – to get more investments into the state.
Chief Minister Chow Kon Yeow said he had been meeting, engaging, and listening to the industry players for about two years now, and these topics ran across almost every conversation.
"With the buoyant investment climate, more factories are coming into Penang and the demand for talent has also increased.
"The Penang government has been working hard to prepare the land for industrial purposes. We have acquired a few thousand acres of land and are getting the land ready, in terms of earthwork and basic infrastructure.
"In Penang, we have private landowners who are also converting their land into industrial parks. That has also helped to cater to the needs of the industry.
"And that would bring us to the next issue, which is talent," he said during a meeting with Motorola Solutions corporate vice-president (devices) (United States) Thao Tang and her team at his office in Komtar today.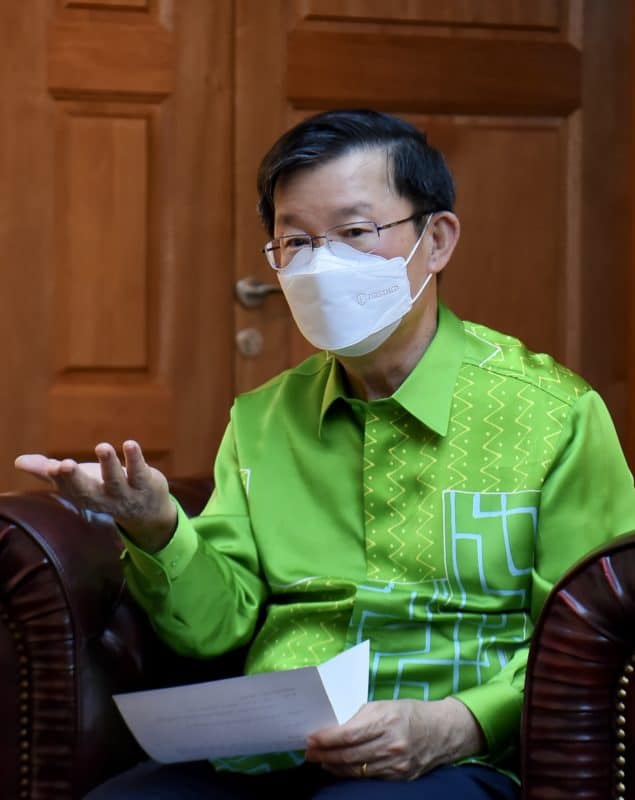 Thao, Motorola Solutions Malaysia managing director Solomon Lorthu, and Motorola Solutions Malaysia site communications and government affairs lead Catherine Tang paid a courtesy call on Chow, and the meeting lasted for about 30 mins.
Thao said Motorola Solutions first established supply chain operations in Penang, in 1974.
"It has been 48 years and over those years we continue to grow and add more product lines and technology.
"We will continue to grow and expand into other areas such as video and analytics besides just our communication products.
"As we build our site and grow the business, talent is one of our key assets. Getting that talent pipeline is very critical to the business," she said.
Solomon said Motorola Solutions had been looking at upskilling and reskilling its people.
"We are also paying attention to how we can 'hire and train'. Our impression of the local universities is very strong," he said.
Solomon thanked Penang Development Corporation and investPenang for being great partners to Motorola Solutions.
"They have been instrumental in supporting us in the areas of movements and expansions," he added.
Chow mentioned that he was impressed with the Technical and Engineering Career Head Start (Tech Start) programme – a programme which was initiated by the Penang Science Cluster (PSC) to address a critical shortage of technical talent in the state and to help those from the B40 community.
Recently, PSC chief executive officer Ooi Peng Ee said the Tech Start programme was a collaboration with the Fourier TVET Center Sdn Bhd, ECM Libra Foundation and the Penang government.
"The Tech Start programme is targeting 250 (Form 4 and Form 5) students from seven schools throughout Penang in our first phase.
"The students who are chosen are those from B40 families as we want them to be successful, just like other students from better family backgrounds.
"While still in school, students will learn the foundations of engineering for three hours of hands-on workshops every week for 10 months in Form 4 and another 10 months in Form 5 conducted by a respected technical institute, Fourier.
"Fourier will then line up jobs with companies in the related industry to employ these students as trainee technicians right after their SPM examination.
"As trainee technicians, they will work full-time and get on-the-job training, earn a salary while studying on weekends for six months before undergoing an assessment. If they pass, they get a universally recognised certificate in engineering, thereby launching their technical career.
"So, students get a head start on their technical and engineering career after only six months after SPM.
"And these certificate holders can continue to work and upgrade their qualifications to Diploma and Bachelor's degree if they so wish.
"These new technicians are highly sought after and will help to alleviate the severe shortage of technical talent in our industry in Penang nowadays," Ooi was quoted then.
At the end of the courtesy visit today, Chow said Penang is very much into the manufacturing industry.
"We are a well-known hub. Our economy is dependent on the manufacturing industry.
"The challenge now is to move upwards, rather than the yesteryear's low-cost production… how we can innovate and grow," Chow said.
Story by Christopher Tan
Pix by Noor Siti Nabilah Noorazis