BELIEVED to be one of the oldest Chinese temples in Penang, the Hean Boo Suah temple in Balik Pulau is raising funds to renovate the temple.
The temple chairman Pan Kee Tat said the over 230-year-old temple had undergone three renovation works since it was established.
"The latest was in 1972. We hope to raise funds to repair the walls and roof of the temple.
"The roof is leaking. The cost of the project is more than RM250,000. We managed to raise RM30,000 so far.
"We hope that more people can donate to our cause," Pan told Buletin Mutiara at the temple.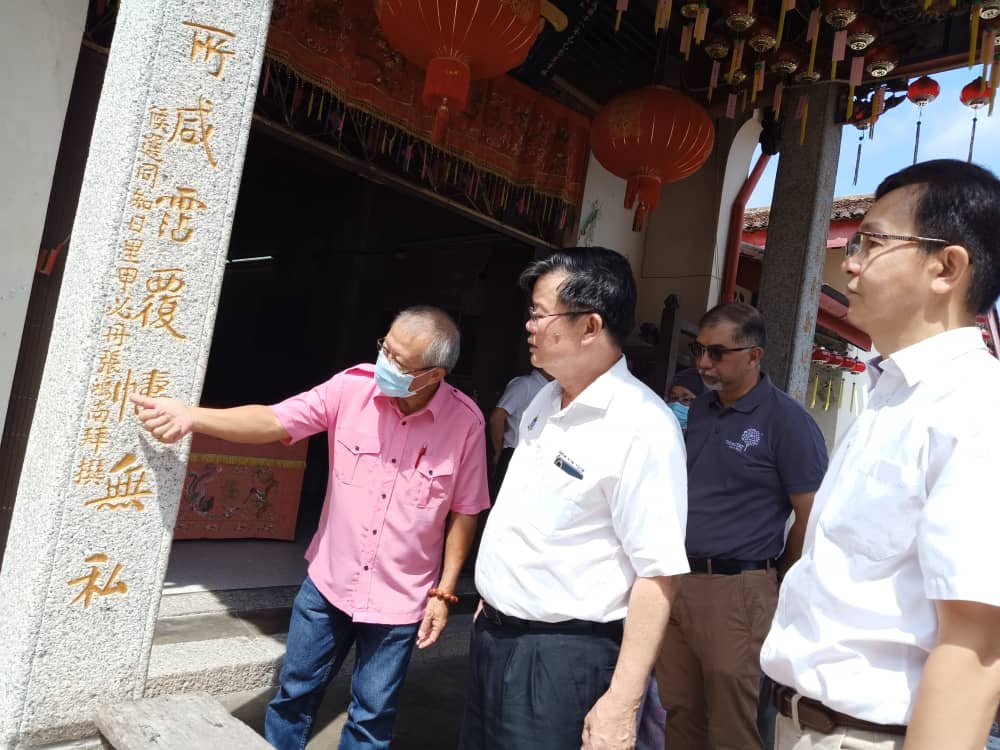 He was delighted to welcome Chief Minister Chow Kon Yeow and his team when they visited the temple today.
He said the temple, also known to the locals as Hean Tian Siang Tee temple, has a rich history.
Chow, together with Penang Tourism Development, Arts, Culture and Heritage Commitee chairman Yeoh Soon Hin, state Health, Agriculture, Rural Development and Agro-Based Industry Commitee chairman Dr Norlela Ariffin, Balik Pulau MP Muhammad Bakhtiar Wan Chik, Gooi Seong Kin (the special coordinator to the Chief Minister), Penang Island City Council councillors Edward Tan and Lee Wei Seang visited the temple to donate face masks and hand sanitiser.
Chow, on behalf of his office, gave away 500 face masks and five bottles of hand sanitiser (500ml each) to the temple.
Pan handed over a memorandum to Chow and briefed him about the fundraising efforts during his visit.
Those who wish to donate to the temple can contact Pan at 012-407 3422.
Earlier, Chow and his team visited the Church of the Holy Name of Jesus in Balik Pulau.
Chow presented 1,000 face masks and 10 bottles of hand sanitiser (500ml each) to parish priest Rev. Fr. Nelson Chitty.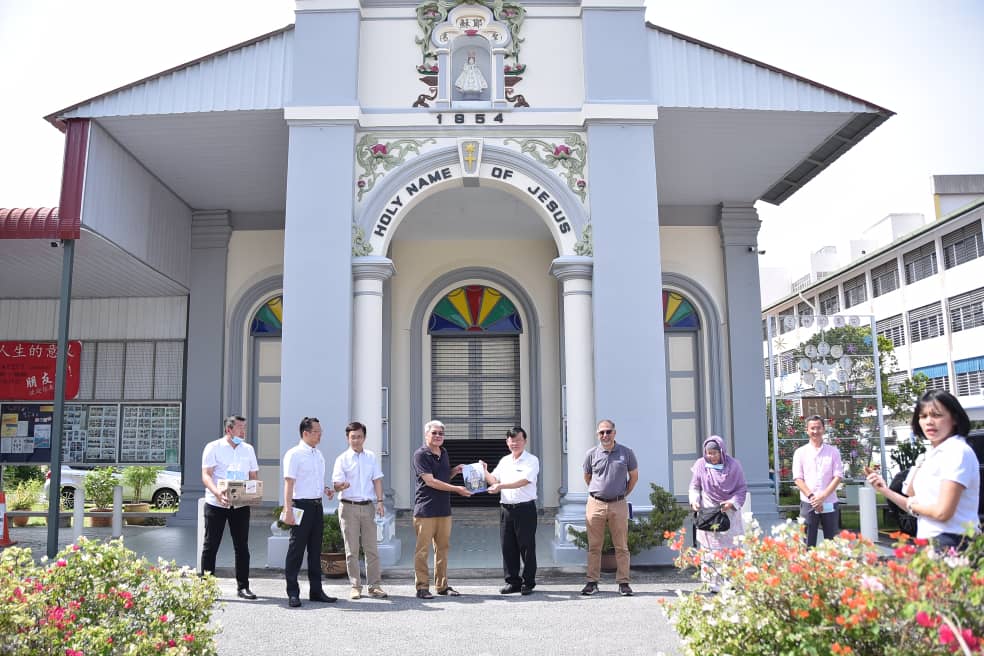 Chow and his team were happy that the church is adhering to the standard operating procedure (SOP) and guidelines.
Story by Christopher Tan
Pix by Adleena Rahayu Ahmad Radzi
Video by Ahmad Adil Muhamad