ASIDE from being a famous tourist spot, Penang has the potential to be a favourite destination for wedding events as well.
Many of such events have been halted for the past two years due to the unprecedented Covid-19 pandemic in the country.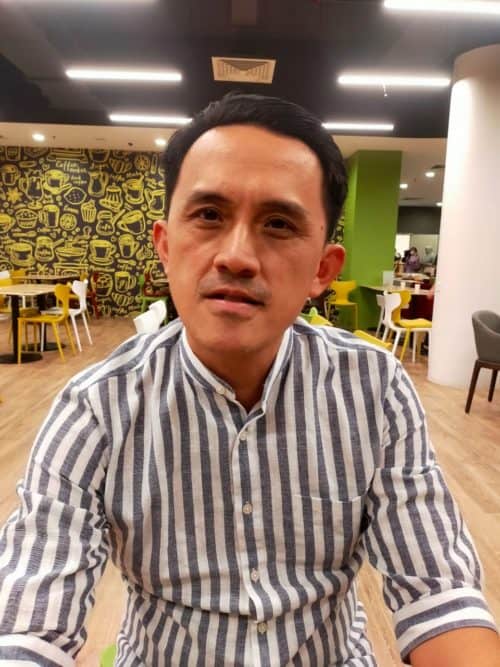 Speaking to Buletin Mutiara recently, Bukit Tambun assemblyman Goh Choon Aik said that The Ship Campus in Batu Kawan can become one of the preferred places for lovebirds to hold their wedding ceremony.
"The campus sunset deck located on the upper floor of the building is suitable to hold such a romantic event, especially with a scenic view at night.
"On top of that, the spacious space at the deck also allows the guests to mingle freely and enjoy themselves.
"After the pandemic struck, many people opt to hold their event in an open space rather than indoors.
"Hence, The Ship Campus in Batu Kawan is one of the preferred venues to hold a big-scale event," he said when attending a wedding reception at The Ship Campus last week.
The Ship Campus in Batu Kawan, which is located at the Batu Kawan Industrial Park (BKIP), is a fast-growing education institution with an iconic building in the state.
The campus was built to support BKIP's growth, including offering the Technical and Vocational Education and Training (TVET) programmes.
Goh said those who hold their wedding events at the campus can bring in their respective caterers.
"We want to spread the word that Penang can be an attraction for wedding tourism," he said.
When met, its campus Event and Sales manager Lee Siew Chin said the campus was proud to hold its first wedding reception.
"It is something unique as we believe that we are the first campus in the state to hold such an event.
"We not only provide a nice venue for couples to tie the knot, but also a comfortable venue for Meetings, Incentives, Conferences and Exhibitions (MICE).
"Many of the corporations nearby the BKIP have chosen us as their ideal venue to hold such events due to our strategic location.
"We hope to see more wedding events take place on our campus here," she added.
Story and pix by Edmund Lee
Pix courtesy of The Ship Campus