ULTRA Clean Holdings (UCT), a United States-headquartered company, will be setting up a manufacturing facility in Batu Kawan Industrial Park in Penang at the end of this year.
Chief Minister Chow Kon Yeow said the state government was delighted that the NASDAQ-listed UCT chose Penang for its latest expansion.
"UCT is a major industry player in the fluid delivery critical subsystem within the semiconductor supply chain, which supplies to the wafer fabrication equipment (WFE) players," Chow told a press conference in Komtar today.
"UCT is ranked among the top 10 suppliers in the critical subsystems to the semiconductor and related manufacturing industries in 2019, with the total critical subsystems revenue estimated at US$11 billion in 2019."
Chow added that the company's new facility would be its latest addition to the existing sites in the United States, Singapore, China, Czech Republic and the Philippines.
The construction of UCT's 340,000sq ft facility is expected to begin by the end of this year, with initial production slated for the second half of 2021.
"The new facility will create more than 650 jobs over the next five years, including roles in manufacturing, engineering, research and development as well as quality management.
"UCT's strategic investment is a testament of Penang having gained momentum in attracting investments from leading players in the front-end equipment global supply chain.
"This is a milestone in Penang's industry transformation journey and evidence of how major strategic investments translate into technology and economic spillovers.
"With Penang's robust ecosystem in back-end equipment and automation areas, the addition of front-end equipment supply chain would power Penang further to serve the industry's end-to-end needs," Chow said.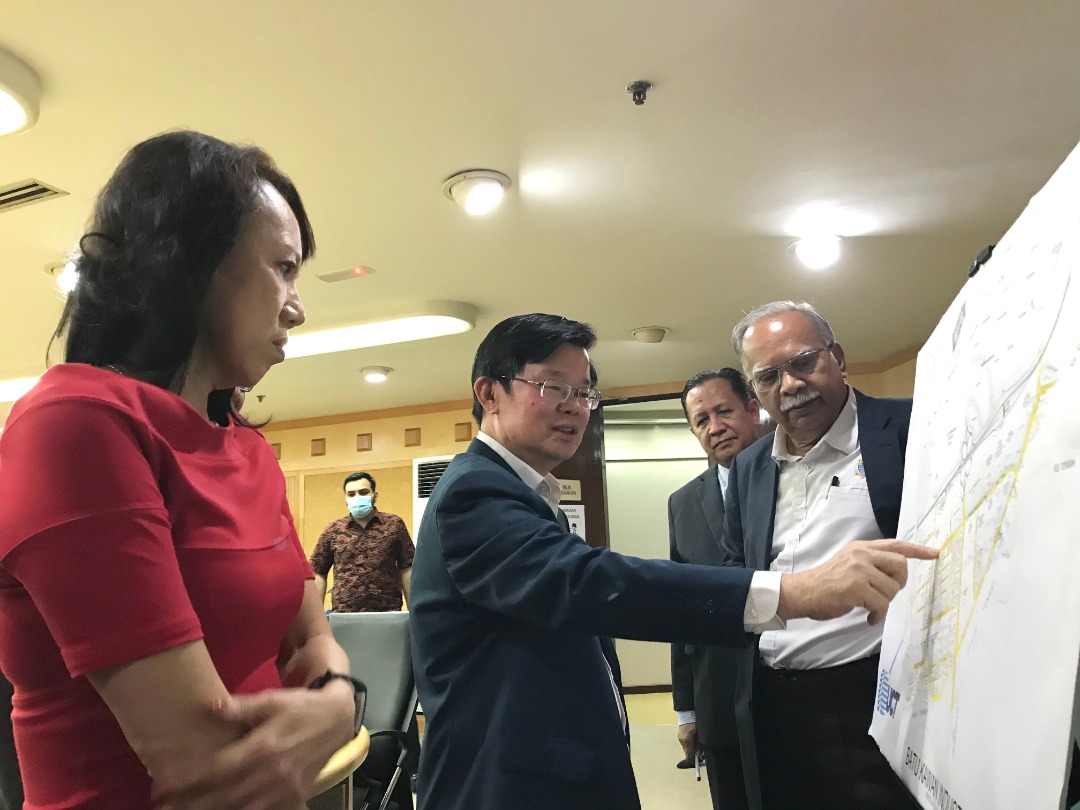 According to SEMI, a global industry association that represents the electronics manufacturing and design supply chain, global semiconductor equipment sales by original equipment manufacturers is estimated to increase 6% to US$63.2 billion in 2020 and expected to reach US$70 billion in 2021.
Penang attracted RM7.1 billion of total approved manufacturing investment in the first quarter of 2020. It includes RM6.8 billion of foreign direct investments (FDI) or 64% of Malaysia's total manufacturing FDI, the highest among the states in Malaysia.
From 2010 to March 2020, Penang attracted a combined RM58.5 billion approved manufacturing investments from E&E and M&E industries, representing 39% of Malaysia's total approved investment in the two promoted industries.
Penang is undoubtedly the key pillar to Malaysia's external trade, especially in the E&E industry. Last year, it recorded a trade surplus of RM99 billion, representing 72% of Malaysia's total trade surplus for the period, which is largely contributed by the E&E sector.
For the splendid achievements, Chow expressed the state's appreciation to the Federal Government, Malaysian Investment Development Authority (Mida) for working hand-in-hand with InvestPenang in attracting UCT's investment.
He also applauded InvestPenang and Penang Development Corporation for their tenacity and hard work in facilitating the investment.
Datuk Loo Lee Lian, the chief executive officer of InvestPenang, the state's principal agency for promotion of investments, said despite Covid-19, UCT is pushing ahead with the project.
"UCT will enrich Penang's front-end semi-conductor capital equipment ecosystem. We're very excited for UCT to come in as we've worked with them for two years to make the project a reality," she said.
For UCT, its chief operating officer Vijay Chinnasami said UCT is proud to partner with the Malaysian government and the Penang state government to expand their global footprint as part of their strategic growth plan.
He said the state-of-the-art facility would ensure business continuity, enable them to better serve and bring value to their local and global customer base, and allow them to capitalise on longer-term opportunities.
Earlier this year, Penang announced that Lam Research Corporation, a global supplier of wafer fabrication equipment and services to the semiconductor industry, had pledged to invest RM1 billion in its new factory in Batu Kawan.
In fact, Penang is already home to two other top 10 suppliers of critical subsystems, namely Switzerland's VAT Group and US-headquartered Advanced Energy. Both of these companies have been expanding in Penang over the past two years.
Also present at the press conference were Deputy Chief Minister II Prof Dr P. Ramasamy, state Domestic & International Trade, Consumer Affairs and Entrepreneurship Development Committee chairman Datuk Abdul Halim Hussain, Chief Minister's special investment adviser Datuk Seri Lee Kah Choon, PDC senior deputy general manager Datuk Yeoh Lean Huat and PDC deputy general manager Aziz Bakar.
Story by K.H. Ong
Pix by Adleena Rahaya Ahmad Radzi
Video by Alissala Thian