THE Penang Island City Council (MBPP), in collaboration with Rapid Penang, has introduced labels at bus stops in Penang island for commuters to check their bus routes with real-time feature via Google Maps.
State Transport and Infrastructure Committee chairman Zairil Khir Johari said the labelling process is being carried in phases, with as many as 328 labels already attached on 164 bus stops owned by MBPP.
He said the process for Phase Two would start this month to cover all the stainless steel bus stops owned by MBPP and Phase Three in May 2021 for bus stops built by sponsors.
"The state government places importance on public transport system and has always tried to improve its quality and service.
"The labelling process is to make it easier for the public to know the bus route information at each bus stop.
"Rapid Penang has partnered with Google Maps to integrate bus route information for the whole Penang.
"By using Google Maps, we can check the actual or 'real' current location time of Rapid Penang bus. This application will make it easier for the public to plan their trips," Zairil told reporters before showing a bus stop near the main entrance to Methodist Boys School which has the label affixed.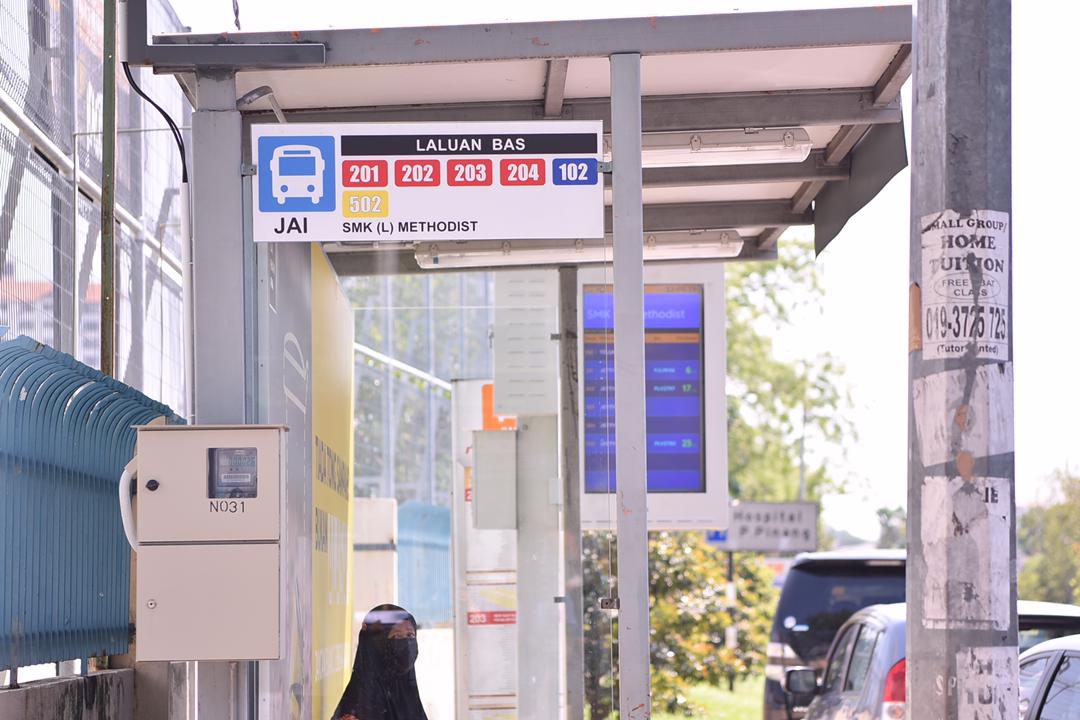 Zairil said the new feature would also be implemented for bus stops in Seberang Perai.
He said he found the feature convenient to use when he was studying in England. In addition, he said countries like Japan and Australia have such feature at their bus stops.
For the comfort of the public, he said the MBPP has been upgrading its bus stops since 2015. To date, the MBPP has built 600 bus stops.
Citing another example that the state government had implemented for the public was the My30 Mutiara pass which entitles pass holders to enjoy free Rapid bus rides for the rest of 2021.
He said the pass holders had increased from 2,300 on March 1 to 9,500 on March 31.
Air Itam assemblyman Joseph Ng, who was also present, urged the public not to vandalise the labels and Ah Longs or loan sharks not to paste their stickers on bus stops.
"Please cooperate with us or stern action will be taken," Ng said.
Also present at the press conference were Penang Transport Master Plan (PTMP) special purpose vehicle chief Datuk Lim Hock Seng, Rapid Penang head of northern region Ku Jamil Zakaria, MBPP councillors Rohaizat Hamid, Edward Tan Chiew Choon and Tan Seng Keat, and MBPP senior engineer Zainuddin Mohamad Shariff.
Story by K.H. Ong
Pix by Adleena Rahayu Ahmad Radzi