VACCINATION for individuals who are 18 years and below under the National Immunisation Programme (NIP) has drawn various perspectives from parents and health professionals.
Below are the comments given by them during phone interviews conducted by the Buletin Mutiara team today.
Dr A.Sujithra Devi (researcher in the field of biotherapeutics )
"Children below 18 years old can be said to be the vulnerable group, especially those with underlying medical condition.
"With the surge in the number of Covid-19 cases in our country, it will be good if this group gets vaccinated.
"However more data involving a large pool is needed to be collected to ensure that the Covid-19 vaccines are safe to be used on these age group
"All this while, we know that these vaccines were accepted by the adults' body system but for young people, they are still growing and might show a different reaction.
"The safety, efficacy and immunogenicity of the Covid-19 vaccines are of paramount importance before we vaccinate them. We do not want the vaccines to cause adverse effect on young people.
Prema a/p Pattaliraman (54, parent)
"As a parent, I would most probably allow my 18-year-old daughter to receive the Covid-19 jab.
"This is because looking at the current situation, the vaccine will be the best solution to keep us from the contracting the virus.
"Of course, the vaccine will not assure us 100 percent immunity but it will at least help to prevent an individual from entering a critical stage of the illness.
"So, I think vaccination will be a good way to create resistance against the coronavirus for young people under 18.
Fatimah Zahrah Abdul Rahim (48, parent)
"I agree that adolescents should be vaccinated as soon as possible since the school reopening is just around the corner.
"If teachers must be fully vaccinated first in order to conduct physical classes, then the same should be done to the students as well.
"At the same time, based on what I read in the news, the majority of the adult population in the country have already got at least one dose of the vaccine.
"So, I think it's about time that the Federal Government shifts its focus on vaccinating those under 18 years old as well.
"With enough Covid-19 vaccines that we have now, this should be done as quickly as possible."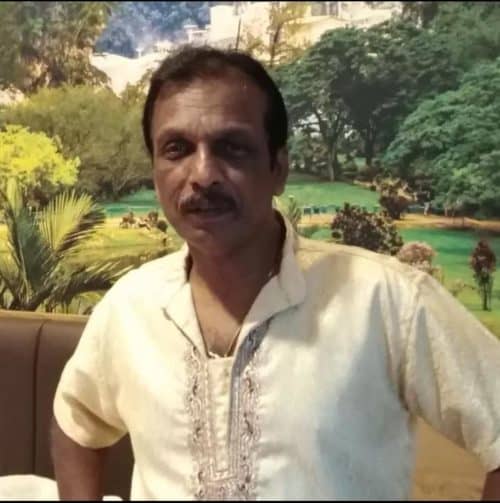 Raja Vikraman Varman (former medical laboratory technologist)
"I feel there is no urgency to vaccinate those below 18 years old.
"We should observe those who are fully vaccinated for at least two years for any sign of serious side effects.
"Only then we should focus on younger ones to get their vaccination.
"Not many researches have been conducted pertaining to vaccinating teenagers. In fact, the researches were conducted in a short period of time."
Dr Mohana Krishna (Medi-Genesis Clinic chief)
"Parents should not be worried about the Federal Government's decision to start vaccinating those below the age of 18.
"They won't come to this decision unless there is enough data already to show that the vaccine is safe for adolescents.
"We also have seen some clinical data involving children in some countries like the United States and Singapore when they have allowed vaccinations for those aged below 18. And the benefits still outweigh the risks.
"Although adolescents usually manifest milder symptoms, we still need to be careful as they may serve as a source of infection in the community and can pose a risk to highly vulnerable groups such as senior citizens.
"Thus, with vaccinations covered in this group, everyone will be protected. And once the schools resume, our children can continue their routine as usual."
Story by Riadz Akmal & Tanushalini Moroter
Pix by Noor Siti Nabilah Noorazis & Alissala Thian