AFTER the recent announcement by the Youth and Sports Ministry that gymnasiums are now allowed to operate, owners of gym centres in Penang are now heaving a sigh of relief.
However, they are not taking anything for granted despite being given the green light to resume their businesses and will always adhere to the strict standard operating procedures (SOPs) to ensure the safety of their customers from the Covid-19 virus.
According to the X-Fit Gym owner Nur Fatin Afeefa, the decision by the Federal Government to allow the gym reopening is timely as she noticed many local gyms have to close down or are struggling to cover rental and maintenance costs due to the prolonged closure because of Covid-19.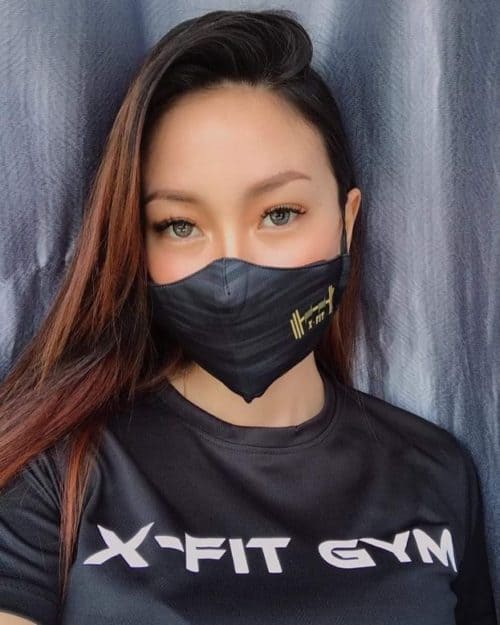 "It is a great pleasure that all of us (gym centres) are allowed to operate to make ends meet.
"We could not imagine what will transpire if gym centres are to be temporarily closed again in this period of economic adversity.
"Regarding the ventilation system at our gym, the customers don't need to worry as our gym has been equipped with open windows for fresh air.
"The gym equipment here also are sanitised regularly. Rest assured, we will do our best to prevent and minimise the risk of infection among our customers," said Fatin when met at her gym in Nibong Tebal today.
As for Infinity Gym Fitness owner Alex Tan Zhi Xiang, he always makes sure that his customers adhere to the strict SOPs.
"They must first be fully vaccinated to enter the gym, then scan the MySejahtera app before entering the gym and always have to sanitise their hands.
"We also limit the number of customers at our gym to prevent overcrowding. They need to make an appointment first before coming to our gym, so that we know how many will come and can make the necessary preparation.
"Apart from that, they also don't need to worry about coming in here as our staff also are fully vaccinated as well," said Tan, who has been in the business for more than five years.
One of the gym members, Mohd Saifullah Rahim, who was spotted working out at the Infinity Gym Fitness, told Buletin Mutiara that he did not have any qualms or worry when coming to the gym.
"Yes, I do notice that the cases are high nowadays but as long as the necessary SOPs are strictly followed, there is no reason for me to fear or stay away from the gym.
"Furthermore, if we as regular customers did not come to the gym to support them, then, how they are going to sustain their operation?
"Thus, like I said earlier, we should not be worried as long as we strictly follow all the SOPs.
"I also would like to commend the gym centre's management here for their effort in carrying out the precautionary measures," he said.
Story by Riadz Akmal
Pix by Adleena Rahayu Ahmad Radzi