ORGANISATIONS of different faiths in Penang which may face difficulty in finding a venue to hold their activity can now turn to the Harmony Centre in Jalan Scotland for some assistance.
Chief Minister Chow Kon Yeow today launched the Harmony Centre for the various religious groups to promote harmony and to forge a closer understanding through the use of a common premises.
The Harmony Centre, which sits on a one-acre piece of land and situated next to the State Library, has a refurbished single-storey bungalow and a new community hall that can accommodate a total of about 200 people. Its spacious compound can easily accommodate over 800 people.
Chow said the idea for this centre was first mooted in 2017 by his predecessor, Lim Guan Eng, and the state government allocated RM2.5 million towards the refurbishment of the Malay kampung-like bungalow and the addition of a new hall near the bungalow.
"The centre is now ready to be the resource or activity centre for the Buddhists, Christians, Hindus, Sikhs and Taoists to conduct retreats, seminars, lectures and classes," Chow said in his speech.
"This building (wooden bungalow) has an exterior not only soothing to the eyes but also possessing a calming effect for anyone inside.
"It is, therefore, hardly surprising that this building is aptly named Harmony Centre and is the first of its kind in Penang as well as Malaysia, which caters to the needs of the different religious groups."
Chow said he could not stress enough how important it is for Malaysians to be united in diversity rather than to be divided to their mere similarities.
The state government, he said, was also thankful to Penang Gandhi Peace Centre chairman Datuk Dr Anwar Fazal for donating a beautiful and iconic peace pole inscribed with the words "May Peace Prevail on Earth" in the four major languages – Bahasa Malaysia, English, Chinese and Tamil – used in Penang.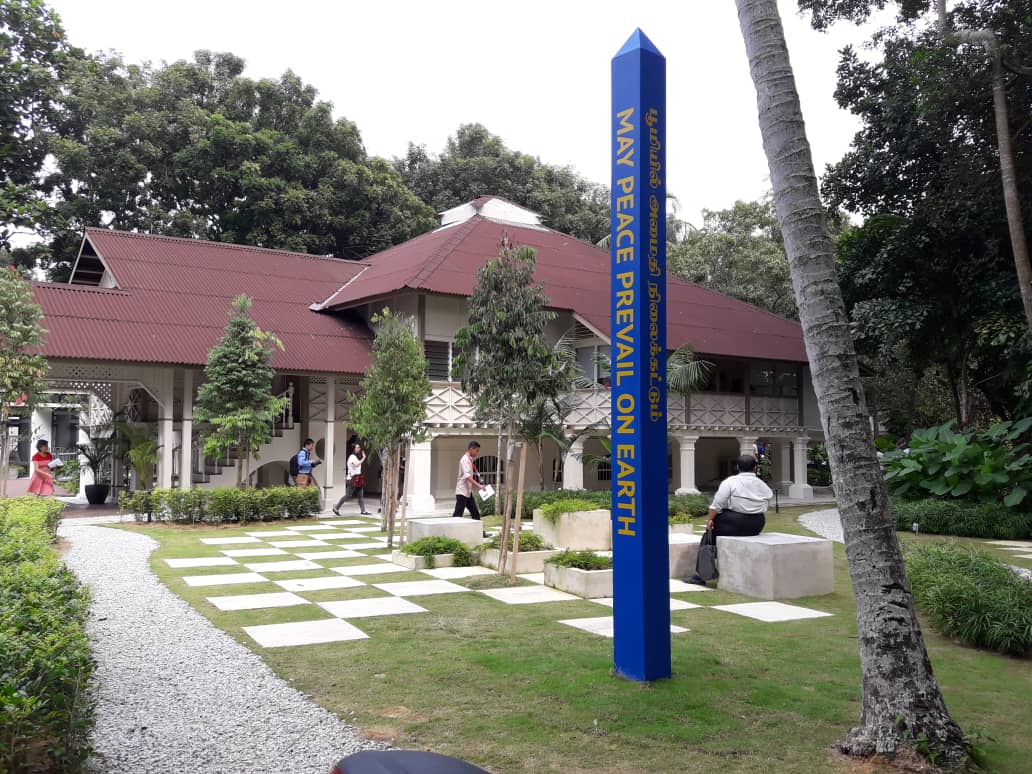 The pole, which is about 4m high and blue in colour, was planted in the lush compound.
"May the pole remind us always on the importance of peace, which Datuk Anwar describes as having three dimensions – peace with oneself, peace with others, and peace with Mother Nature," Chow added.
"I hope all the religious NGOs and groups including the Muslims will make good use of the Harmony Centre in the spirit of togetherness.
"True harmony will prevail as long as the principles behind Harmony Centre are put into practice."
Chow also commended Chief Minister Incorporated (CMI), as the project owner, the State Secretariat and others entrusted to run the centre for doing a remarkable job in getting it ready and open for public use in so short a period of time.
He also praised architect Tan Bee Eu and her team members, who were instrumental in the building of the award-winning Penang Digital Library II, for completing their renovation works on the bungalow and building of the new hall in six months.
Also present at the opening ceremony were Chong Eng, the state executive councillor for Women & Family Development, Gender Inclusiveness & Non-Islamic Religious Affairs, assemblymen Lim Siew Khim (Sungai Pinang), Joseph Ng Soon Siang (Air Itam), Teh Lai Heng (Komtar) and Goh Choon Aik (Bukit Tambun), CMI deputy general manager S. Bharathi and Harmony Centre manager Rachel Teh.
Chong Eng said they are giving a free usage of the premises to registered religious bodies for one time only on a first come, first served basis until Dec 31 this year.
But from January next year, she said booking for rental could be made online.
"Harmony in Cambridge dictionary means a pleasant musical sound made by different notes being played or sung at the same time. We want to promote social peace and unity," she said in her speech.
Tan said what they wanted to do when refurbishing the bungalow was to give it a second lease of life.
"The single-storey bungalow was abandoned. It was in a very bad shape, but rather than demolishing it, there was an opportunity to restore it," Tan said.
"We ripped up all the walls but the structures are kept. We changed the roof and made part of it transparent to bring in natural light."
Tan said small events could be conducted in the 4,300sq ft single-storey bungalow which has a conference room, discussion area, reception and pantry. It can accommodate about 100 people at any one time.
She believes the bungalow, which was previously used as an Integrity Department Office (a state government agency), was once a residential house with Malay features based on its facade and being raised above the ground.
The big compound, she said, could be very versatile for the setting up of tents and holding of celebrations.
Most of the existing trees are maintained. Some shrubs were, however, added.
In addition to that, they have also created a very nice garden at the back of the two buildings.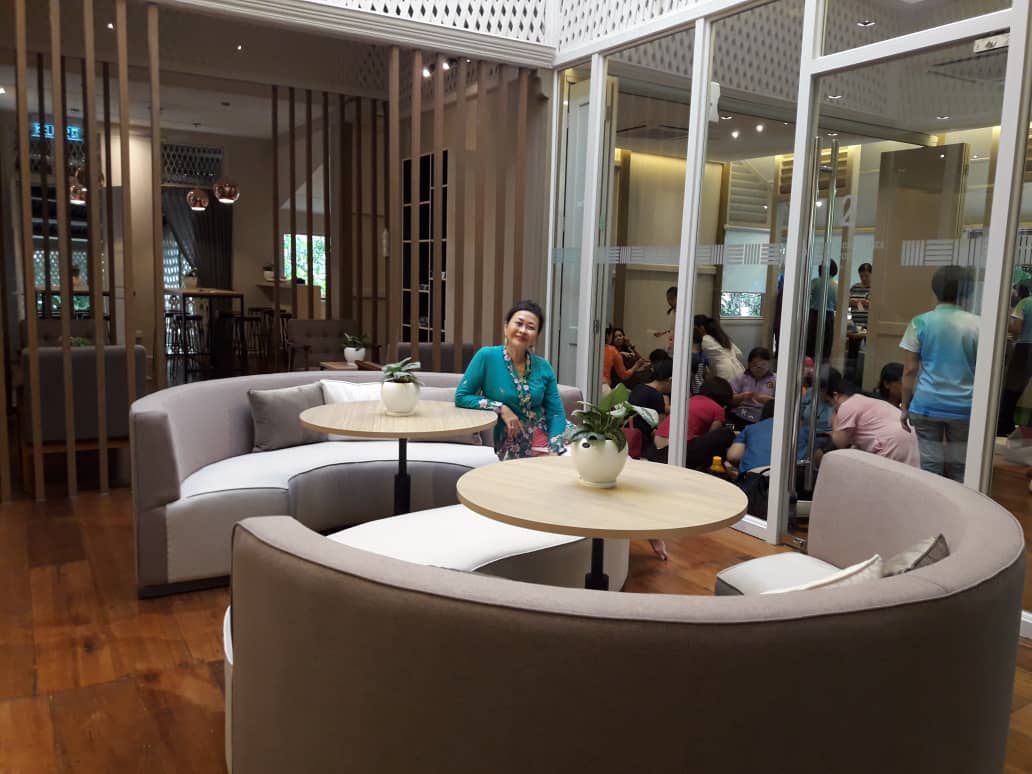 The opening ceremony programme started off with a group of Penang Chamber Singers singing 'Setia', a very apt song for the occasion.
This was followed by ceremonial blessings as representatives of the Malaysian Consultative Council for Buddhist, Christian, Hindu, Sikh and Taoist (MCCBCHST) recited a short prayer each.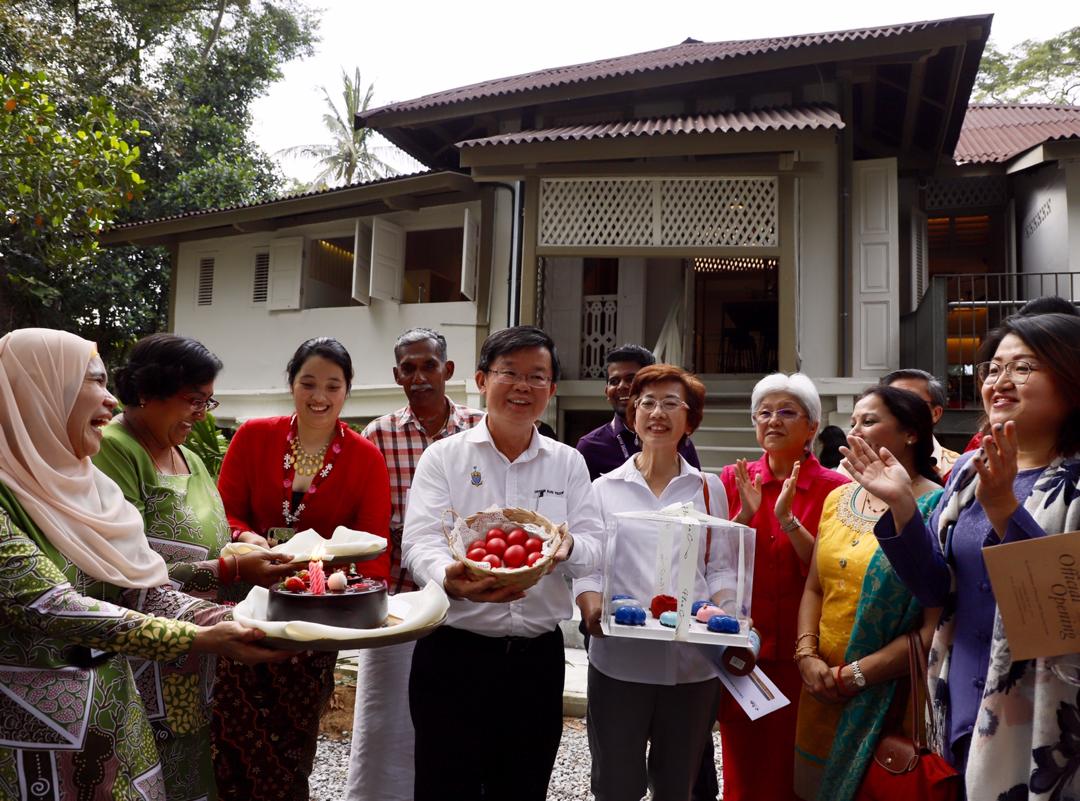 After Chow and Chong Eng had cut the ribbon to mark the official opening of the buildings, Chow was invited to unveil a plaque at the single-storey bungalow.
The dignitaries and visitors later had a walkabout. They were also treated to a hi-tea at the garden where Chow was presented a birthday cake. He turns 61 today, and as he said in his speech, besides launching the Harmony Centre, it was also an auspicious occasion for him. Also sharing his joy was his wife, Tan Lean Kee.
Story by K.H. Ong
Pix by Chan Kok Kuan
Video by Alvie Cheng