FRIENDS, family members and neighbours are key components in helping victims of domestic violence.
They can persuade the victims to speak out and report their experience to the authority, says Penang executive councillor for Social Development and Non-Islamic Religious Affairs Chong Eng.
Chong Eng added that the victims have to come forward to report the matter to the authorities so that quick action could be taken to save them.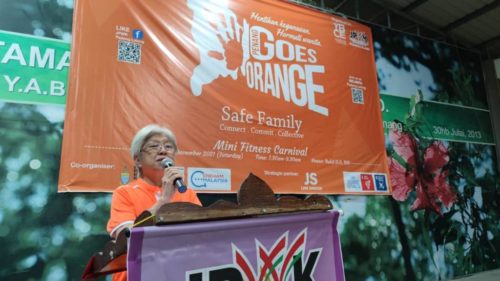 "On behalf of the state government, we will ensure that the victims have clear pathways to safety.
"We believe that every individual in the state has the right to feel safe. Thus, we have set up the First Support Point to make it easier for the victims to seek help.
"Now every state constituency service centres are the First Support Point. It also includes various state agencies, local government offices, religious bodies, non-governmental organisations (NGO's), social movements and other parties at the grassroots level.
"The state government also has developed an app known as 'First Support Point Application' for victims or the public to identify where the nearest First Support Point location.
"Thus, all of this proves the seriousness and commitment of the state government to combating violence to provide a safe environment for its people, in line with the Penang2030 vision for a Family-Focused Green and Smart State that Inspires the Nation," said Chong Eng during her speech before officiating the Safe Family Mini Fitness Carnival at Bukit D.O. Recreation Park in Bukit Mertajam today.
The one-day carnival was organised by Padang Lalang JPWK (Women and Family Development Committee) with plenty of activities conducted throughout the day.
Story and pix by Riadz Akmal