THE Penang government's initiative to set aside RM100,000 for non-governmental organisations (NGOs) to curb domestic violence during the movement control order (MCO) has been lauded.
Women's Centre for Change (WCC) programme director Karen Lai Yu Lee expressed her deepest appreciation to the state government for its initiative in looking into the plight of the victims.
She said this shows that the state takes domestic violence issue seriously and pledges to stop the cases from escalating.
"The commitment by state clearly is in line with our aim to stop domestic violence.
"This will definitely help to prevent such abusive cases from happening.
"Also, WCC hopes to change the mindset of the people apart from providing counselling to the victims.
"On behalf of WCC, I hope the state will commit to a long-term initiative as this is a long-standing issue," she told Buletin Mutiara.
Lai's response came after the state Women and Family Development, Gender Inclusiveness and Non-Islamic Religious Affairs Committee chairman Chong Eng had reportedly said the move was to support initiatives of NGOs, which have been providing counselling to the domestic abuse victims.
Under the movement control order, domestic violence has increased.
WCC's telephone counselling data over the first four weeks of MCO showed a clear increase from 16 cases in February to 33 cases from March 18 to April 14.
The Sneham Malaysia Welfare Association's founder and president Dr Florence Sinniah told Buletin Mutiara that the allocation was a timely boost for those NGOs providing a helping hand to the victims of domestic violence.
"It is indeed an excellent move by the state government to assist. Thumbs up!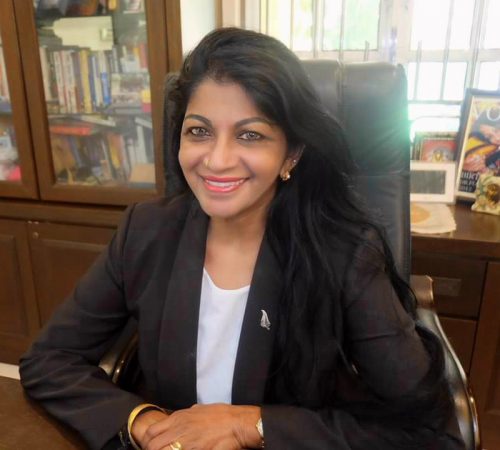 "Penang is the first state in the country to come out with such grant to curb domestic violence.
"With this allocation, Sneham will provide shelter and assist the victims in their daily routine," she said.
Home Dynamic founder and president Dr Wah Joon Tong noted that there was an increase of calls, ranging from 60 to 70 calls during the MCO.
He said violence cases tend to increase during this period but was glad with the state's effort in giving out the grant.
"Our home will apply for the allocation," he said.
Story by Edmund Lee