In light of the ongoing Covid-19 pandemic that is raging around the globe and specifically in the nation, many athletes or sportsmen are being heavily affected by lockdowns which hinder their progress in their respective sports.
Many of their performances have dropped drastically ever since the movement control order (MCO) was implemented in March last year to curb the spread of the coronavirus.
They could not carry out their routine exercises or go outdoors for strenuous workouts during the MCO but instead could only rely on sweating it out from home.
Following this, many sportsmen, especially competitive runners, are not motivated to run at their usual pace after some months of hiatus.
However, thanks to the Penang Forward Sports Club, they are organising a 42.195km marathon at the designated loopings in the vicinity of Straits Quay on Jan 31. The event could only accommodate about 50 runners because of the current pandemic.
The club, which is well known in the state, is set to organise the event for competitive runners to achieve their goals after months of inertia.
Its chairman Lim Choo Hooi told Buletin Mutiara that many of them have lost their spirit or motivation to move forward ever since the MCO.
According to Lim, a competitive runner himself, runners would sooner or later be slacking as their passion and self-discipline wane.
"Therefore, we (Forward) have come out with such an event to lift the runners' spirit and the best part is registration is free. We welcome all competitive runners to take part in this event but we need to screen through their previous results. At least, their results should be below 3 hours and 40 minutes.
"No doubt, we will make sure that everyone participating in the event is adhering to the standard operating procedures (SOPs) during this pandemic.
"First of all, this event is going to be safe due to a small group of runners who will be taking part. In addition, we would definitely make sure the runners strictly follow SOPs during the event," he said in a recent interview session.
Lim said runners who managed to finish within certain placings would receive cash prizes.
The champion would receive RM500 while the runner-up till fifth placed finishers would get RM400, RM300, RM200 and RM100 respectively.
In the group category, the champion would get RM1,000 while first and second runners-up would obtain RM500 and RM300 respectively.
To encourage runners to push to their limits, those from the same group who finish the race in 3 hours and above would receive RM3,000 cash prize.
Also present were Penang Forward Sports Club secretary Oong Gim Khooi, club pioneer Khoo Poh Tin and club chief coordinator (Running Section) Calvin Boon.
Two of their club runners – Alvin Lee, 45, and Calvin Tan, 48 – are looking forward to the marathon. Like many who have seen a precipitous decline in their form before, they are now beginning to regain some strength and speed.
Lee, who has a personal best of 3 hours 9 minutes, said it would be an uphill task for him to surpass his record.
"Anyway, I will strive to do better in this upcoming event at the end of this month," Lee said.
Tan, who suffered an injury two years ago, did not give up. He has rather done remarkably well, clocking 3 hours 19 minutes and then 3 hours 8 minutes.
"This time, I really hope to slash my timing to below 3 hours 8 minutes," the soft-spoken Tan said.
Meanwhile, Chief Minister Chow Kon Yeow praised Penang Forward Sports Club for their initiative in continuing to promote sports activities.
"It is in line with the Penang2030 vision to build a smart state and to promote healthy activities.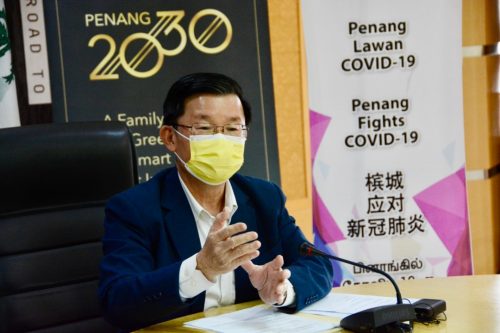 "I hope Penang Forward Sports Club will continue to work hard and achieve their goals," he said.
State Tourism and Creative Economy Committee chairman Yeoh Soon Hin said Penang Forward Sports Club is doing a great job during this pandemic.
He said they play an important role in promoting sport activities during this challenging period.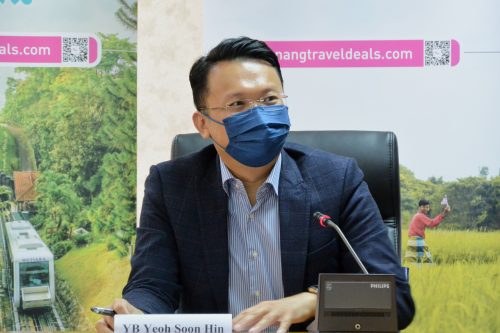 Lau Keng Ee, who is Chow's special affairs officer, hoped that the participants would adhere to the SOPs in the upcoming run.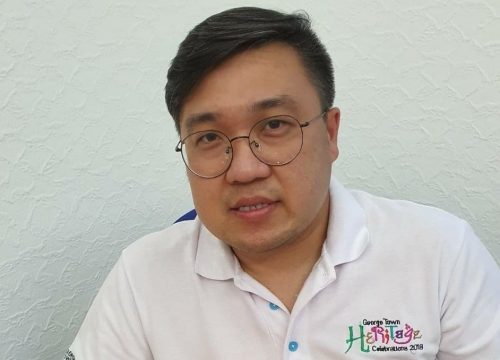 Story by Edmund Lee
Pix by Alvie Cheng