THE Village Community Management Council (MPKK) members in Batu Lancang had a great bonding time and a sumptuous meal in Air Itam this evening.
Batu Lancang assemblyman Ong Ah Teong said he appreciated the cooperation and assistance from the members of six MPKKs in his constituencies.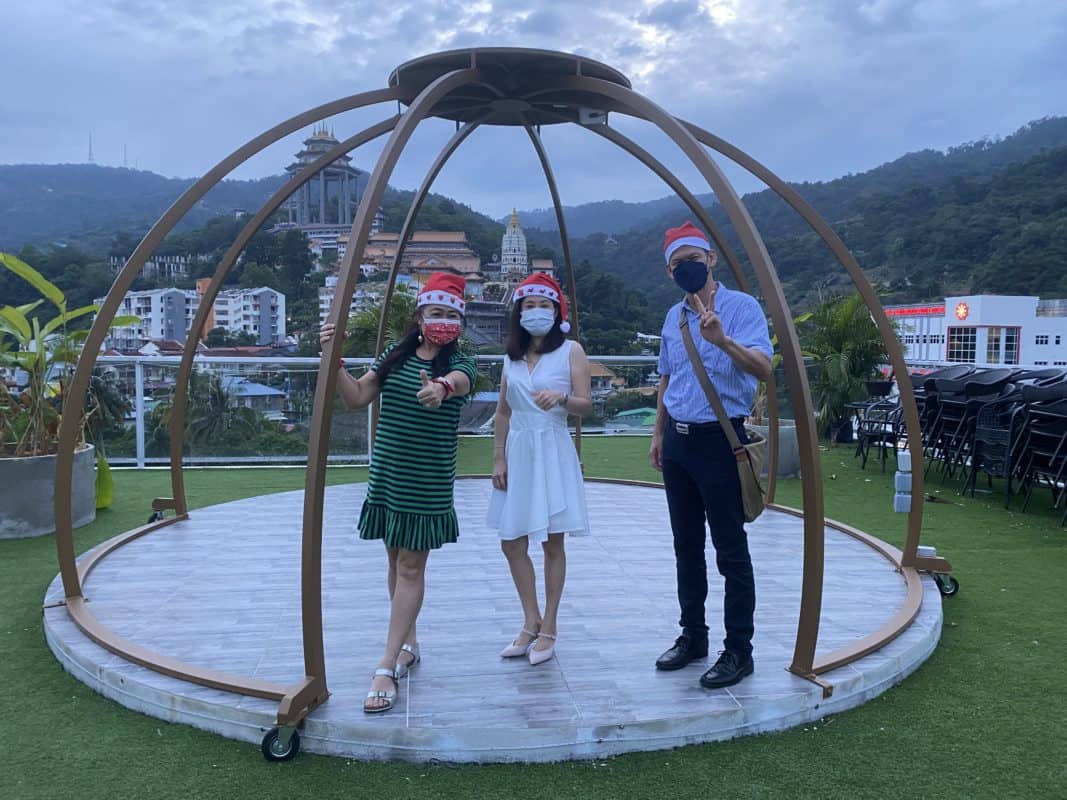 "This simple event is held to appreciate them for their hard work, and to encourage them to do more for the community.
"The volunteers have done so much for the community, especially when the movement control order (MCO) was imposed.
"They are always there to lend their help to the community in Batu Lancang, ensuring that the underprivileged are well taken care of.
"I have also invited media friends, several market association representatives and other volunteers to thank them for their dedication and efforts," he said.
About 120 guests were treated to delicious seafood curry, fried chicken, oysters, cakes and other delicacies.
Besides enjoying a nice meal, those present were also treated to an amazing view of Air Itam.
Also present was Air Itam assemblyman Joseph Ng.
Story by Christopher Tan