KEDAH will have a digital library built in Alor Setar next year, which will be modelled after the Penang Digital Library.
Finance Minister Lim Guan Eng said the Federal Government, through the Northern Corridor Implementation Authority (NCIA), would spend RM15 million to set up the digital library following the success of the Penang Digital Library 1 and 2.
"The Penang Digital Library was an initiative started by the state government and now runs 24 hours the whole day. It is the first of its kind in Malaysia. I am happy to announce that a similar digital library will be established in Alor Setar town," Lim told a press conference at the Penang Digital Library 2 in Jalan Masjid Negeri today.
"We will use the same architect or else the project will cost more. Whatever is good (in Penang) can be used as a model for other states. The digital library has proved to be very successful with overwhelming response.
"The digital library in Kedah will be implemented by NCIA and will be bigger as it has more land space. We will seek private partnership with Kulim hi-tech firms through their CSR (corporate social responsibility) to provide the software and other support. Private partnership is important. Keysight Technologies is the technology partner in Penang."
Lim added that NCIA has plans for several other projects for the four northern states of Penang, Kedah, Perlis and Perak.
"We want to leverage on the existing advantages of Penang in terms of manufacturing, services and hi-tech so that we can expand not just the economic potential but also the business opportunity as well as investment in this region," he said.
Also present at the press conference were NCIA chief executive officer Datuk Seri Jebasingam Issace John, head of Penang and Perak NCIA Jariyah Hashim and Penang Port Commission chairman Jeffery Chew Gim Ean.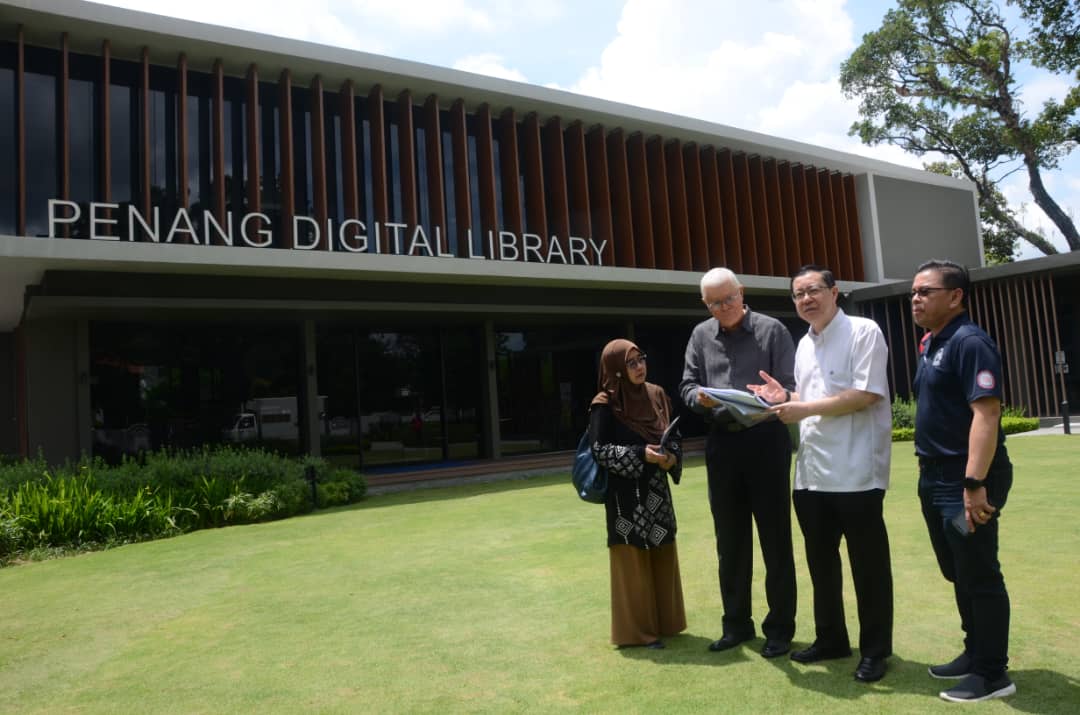 Jebasingam said the project for the Kedah digital library would commence in the first quarter of next year and complete at the end of next year.
"There will be an old building and a new building just like the one in Penang. The concept is the same," he said.
He also briefed reporters on three ongoing projects being carried out by NCIA in Penang, namely CREST (Collaborative Research In Engineering Science and Technology Centre), Centre of Excellence (TEST) at NCIA Technology Centre and Penang Port Expansion Plan (Private Initiative).
He said CREST, located in Bukit Jambul, was an industry-led collaborative platform for market driven R&D into enabling Malaysia towards a high income nation and also to facilitate the adoption of IR 4.0 for SME companies.
On TEST centre, Jebasingam said they already had a building in Bayan Lepas for the purpose but it would need to be equipped with proper software.
He said the TEST centre, when ready, could be used to introduce smart farming via high technology to improve the crop's yield.
Similarly, Jebasingam added that technology too would play a big role in developing the Penang port.
Chew said the Penang port has been one of the oldest in the world but to be "future ready", it must embrace new technologies and allow current workers to be skilled so that they could embrace the new challenges.
"We must have a good IT system and a good Customs system where we can have a single clearance. The system will allow tracking to be done easily. There is also the need to introduce artificial intelligence for the port to be able to assess the arrival of ships.
"We do not want to live independently like a single port but we have to be able to capitalise on the transshipment that is coming in and adopt a faster and efficient direct shipment to our neighbouring countries."
Lim said the Federal Government is currently pursuing a single clearance policy with Thailand instead of two clearances now.
Story by K.H. Ong
Pix by Alissala Thian