EQUIPPED with just a walking stick and a torchlight, A. Narayanan walked along the steep path beside the Penang Hill railway tracks.
When most of us were still sleeping at 5am, Narayanan was already wide awake and had begun his duty.
"It was dark, and I was alone. My job was to make sure that the train tracks were in good order before the hill is opened to visitors.
"I have encountered pythons, cobras, giant centipedes, and scorpions during my inspection," Narayanan told Buletin Mutiara.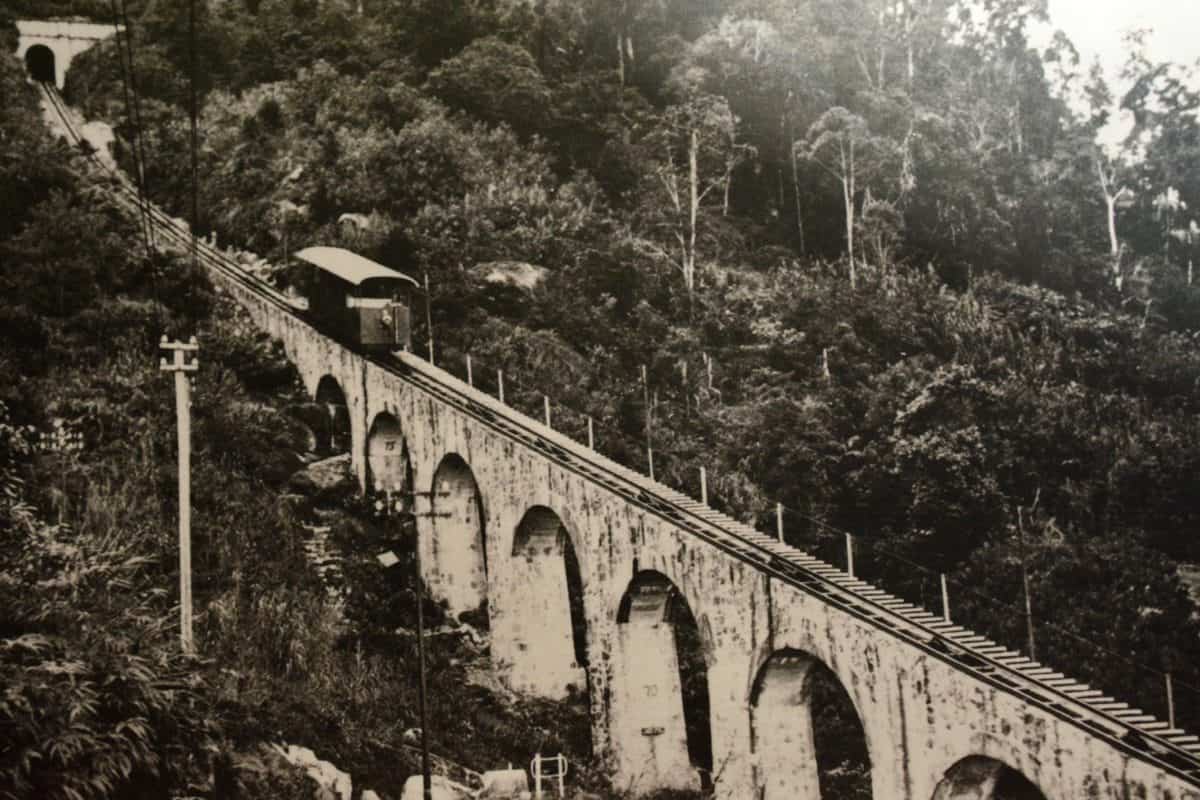 He recollected the most interesting part of his work when he was working as a track maintenance staffer for the then Keretapi Bukit Bendera (KBB).
"Back then, there were no lamp posts along the train tracks. I was on duty alone, and I only carried a stick and a torchlight. There was even no walkie-talkie. I had to inspect the cable tracks and pulley to make sure that they were in good condition and safe.
"There were times when tree branches fell on the tracks, or the cable tracks and pulley malfunctioned," he said.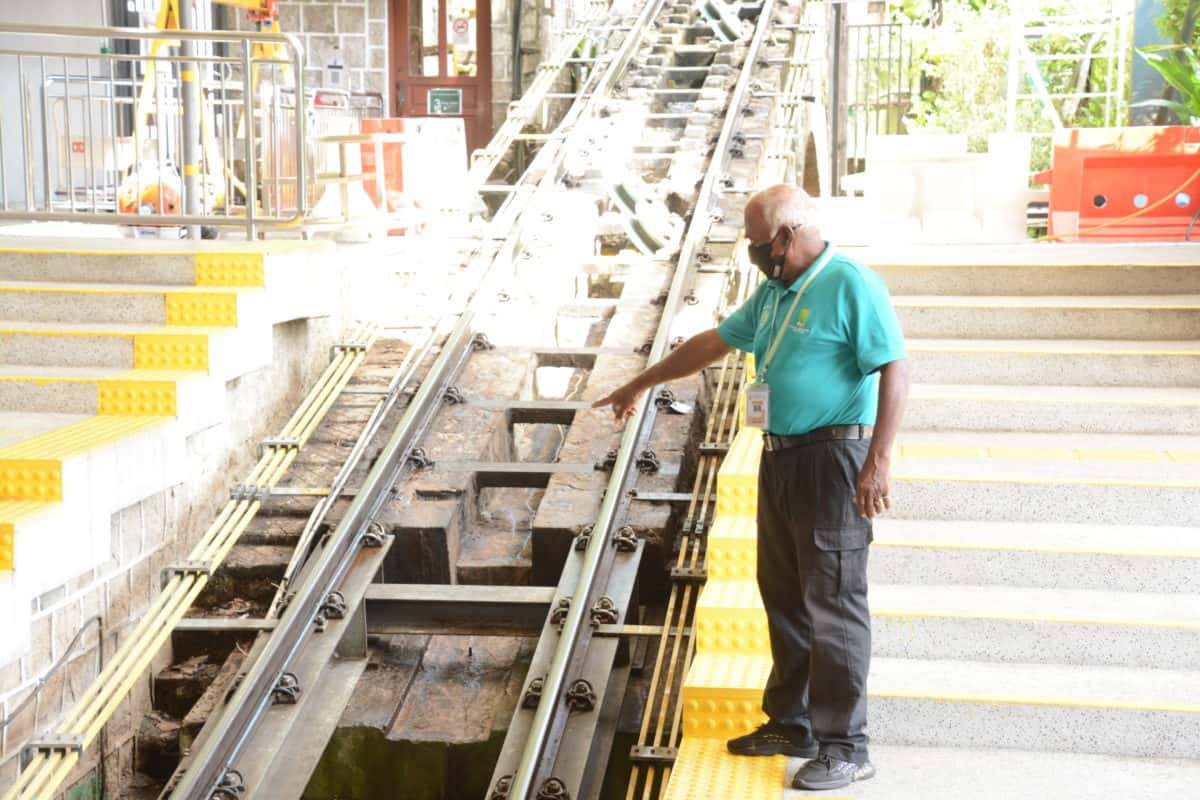 Narayanan said now, there are lamp posts along the tracks and workers work in pairs when they conduct inspections.
He laughed and said that he was healthy and fit, thanks to his 'morning walks' along the tracks.
Narayanan, now 71, said he worked for KBB for 31 years.
"My father was also working for KBB for 38 years as a porter. There was only a short period when we were both working for KBB at the same time," he said.
After he left KBB, Narayanan said that he was recommended to join the Penang Hill Corporation (PHC).
He is now working as a security guard, ensuring smooth traffic flow at the Penang Hill lower station.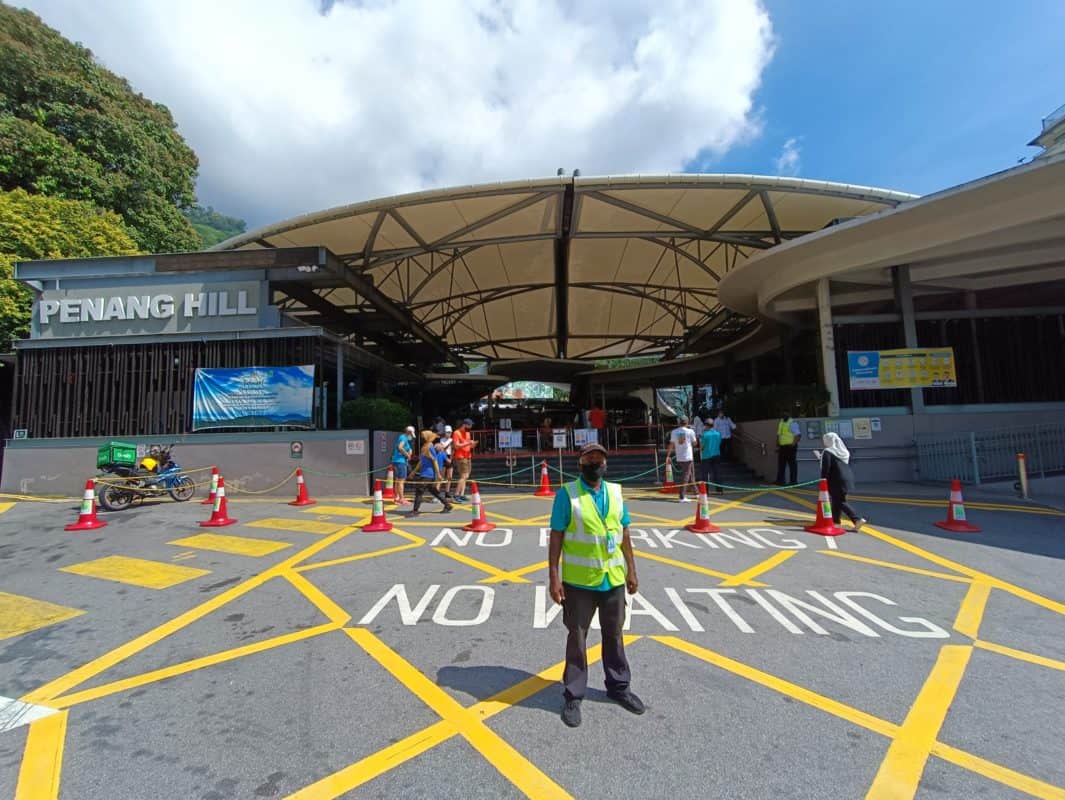 "Penang Hill is like my second home. I have served the visitors and the community there for over 40 years.
"I love to work here. This is where my heart is. I want to continue providing my service here," said the grandfather to five grandchildren.
Narayanan's colleague, Mohd Razali Mohd Lazim had also served under KBB back in 1985.
Mohd Razali was a coach driver (also known as a conductor) back then.
"As a coach driver, I had the privilege to meet or see people from the royal family, country leaders, and celebrities at a close range.
"Among my most memorable experiences were bringing the former prime ministers, Tunku Abdul Rahman, and Tun Hussein Onn; as well as the former Cabinet minister Tan Sri Rafidah Aziz to Penang Hill," Mohd Razali, 65, said when interviewed.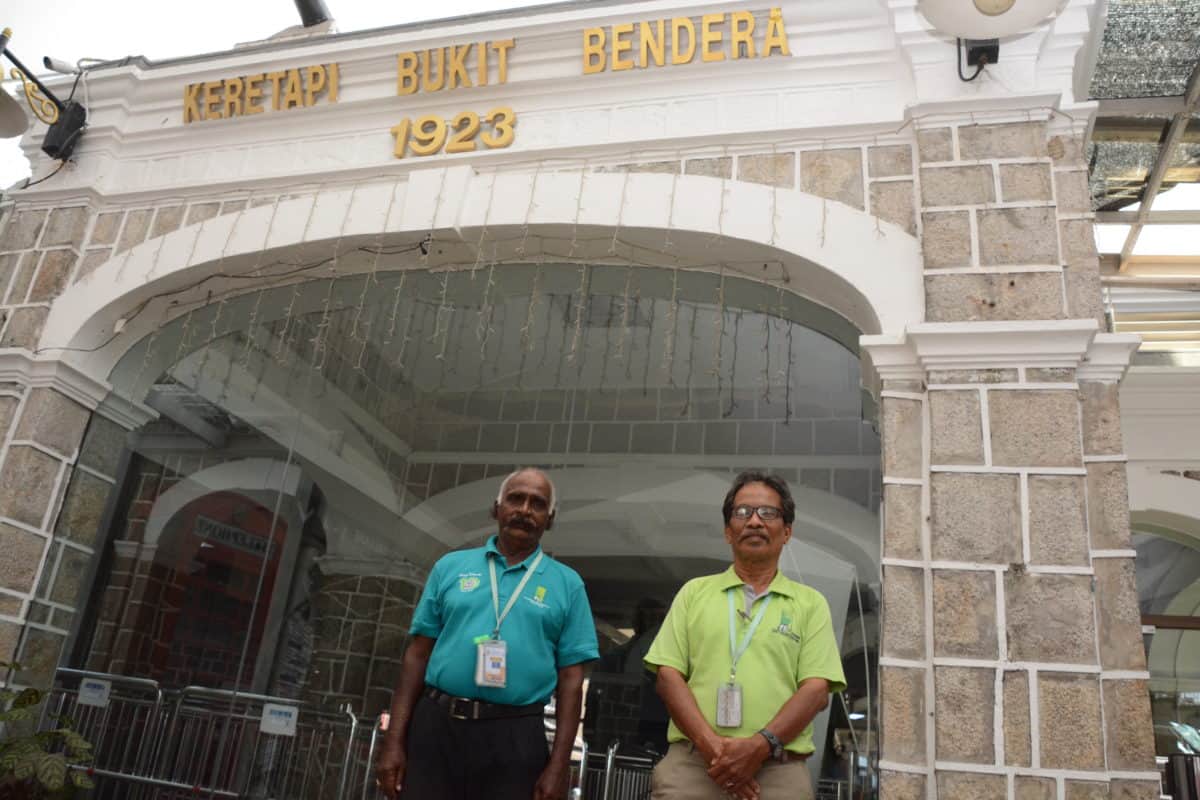 Mohd Razali currently works as a storage organiser at PHC. He worked for KBB for 30 years and is now still working for PHC after seven years.
"I was lucky to have the opportunity to drive the old train and the new funicular train as a coach driver. I was redesignated to be a storage organiser sometime last year.
"At PHC, I was a coach driver from 2015 until 2020," he said.
Meanwhile, PHC facility division manager How Tiong Sian, 65, was still passionately leading the division after working at PHC since 2017.
He worked in Intel for 26 years before he joined PHC.
"I lead a team of about 15 people in the division. We have the security, environment, safety, and health units under my division," How said.
How recollected one of his most challenging moments as the facility division manager.
"It was during the 2017 floods which hit Penang. The situation was bad as several parts of Penang Hill experienced landslides back then.
"Landslides, rockfalls and fallen trees happened along the railway tracks, jeep track and other parts of the hill.
"There were some visitors who were stranded on Penang Hill, and we had to seek help from the Fire and Rescue Department to evacuate the visitors from the top of the hill via a helicopter. Several agencies and volunteers took part in the rescue mission at that time," he said.
Among them was 69-year-old Lim Wah.
Lim joined PHC after retiring from Fairchild Semiconductor at the age of 59.
"I helped to ensure that Penang Hill had sufficient electricity supply after the hill was affected by the aftermath," he spoke about the 2017 calamity.
Currently, Lim takes care of building maintenance and electricity supply at PHC.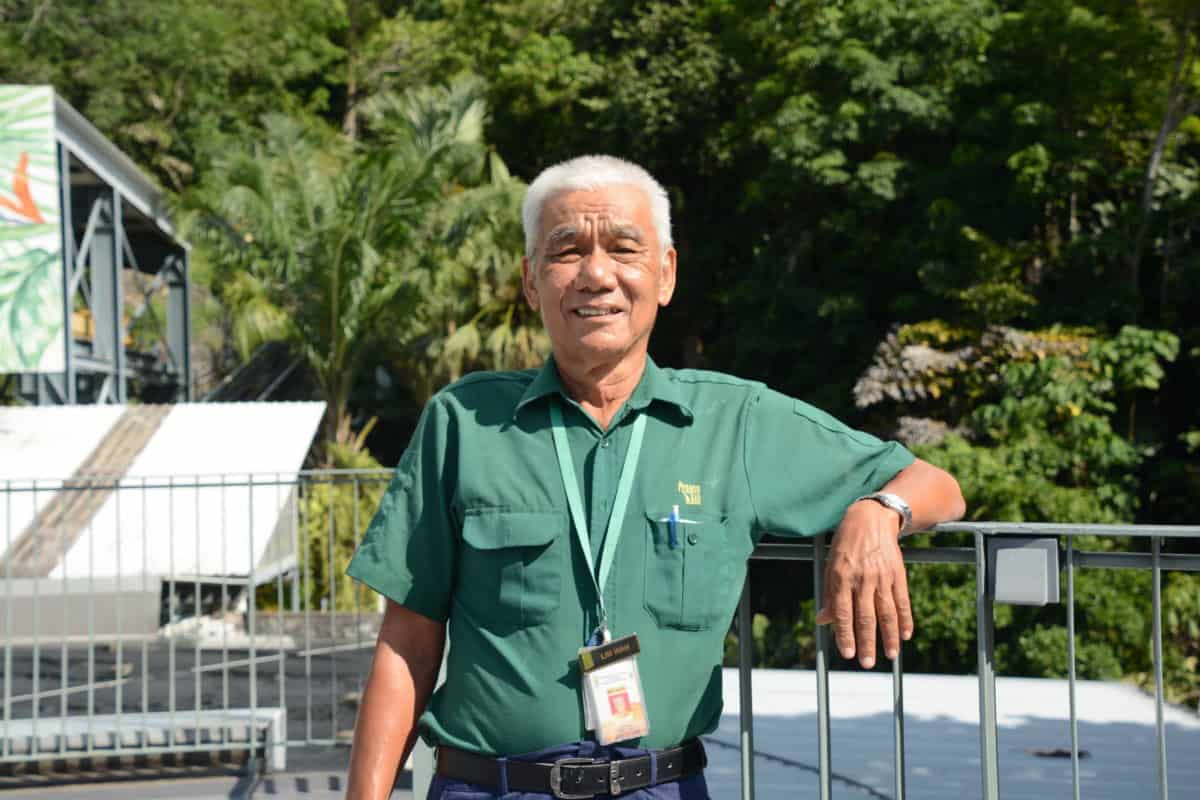 "My family is very supportive of me working at my age. I don't plan to leave my job so soon.
"As long as I am happy and able to serve, why wouldn't I contribute to society?" he questioned.
PHC general manager Datuk Cheok Lay Leng said PHC appreciated the sacrifices of its unsung heroes.
"Usually, the visitors do not see them as they work behind the scenes. They get things done and ensure everything is in order so that visitors get to enjoy a great experience on Penang Hill.
"These heroes work in silence. They are humble and passionate. They do not only serve the hill but also the people," he added.
Story by Christopher Tan
Pix by Law Suun Ting