TELEPERFORMANCE Malaysia, the first Business Process Outsourcing (BPO) company in Penang, is establishing its third campus in the state to grow its business.
Teleperformance Malaysia and Singapore chief executive officer Sam Chong said the company had high aspirations for Penang and that it was keen on setting up its third office at the Penang Development Corporation's new Global Business Services (GBS) facility – [email protected] in Bayan Baru.
"The new campus should be progressing by either Q4 of this year or Q1 of next year.
"We are looking at hiring about 1,000 people with the opening of our third office," Chong, who was in Singapore, told Chief Minister Chow Kon Yeow via a virtual conference today.
Chow visited the company's George Town campus in Menara Livingston, Jalan Argyll. The company has another campus in One Precinct, Bayan Lepas.
Chong said the company hoped to employ people from the disabled community.
"This is one of our objectives," he said.
He also hoped to gain the Penang government's support on initiatives that could benefit both parties.
Chow said that the state government welcomed the job opportunity provided by Teleperformance Malaysia.
"You can talk to investPenang pertaining to hiring talents," he told the company.
Chow said the state was looking forward to the opening of Teleperformance Malaysia's new campus at [email protected]
Teleperformance Asia Pacific chief customer officer Andy Rangel said Teleperformance Malaysia welcomed employees from more than 15 different countries in Asia.
"Teleperformance Malaysia supports over 10 international household brands in 15 different languages and dialects. It has more than 1,600 full-time employees since it was established in 2017," he said.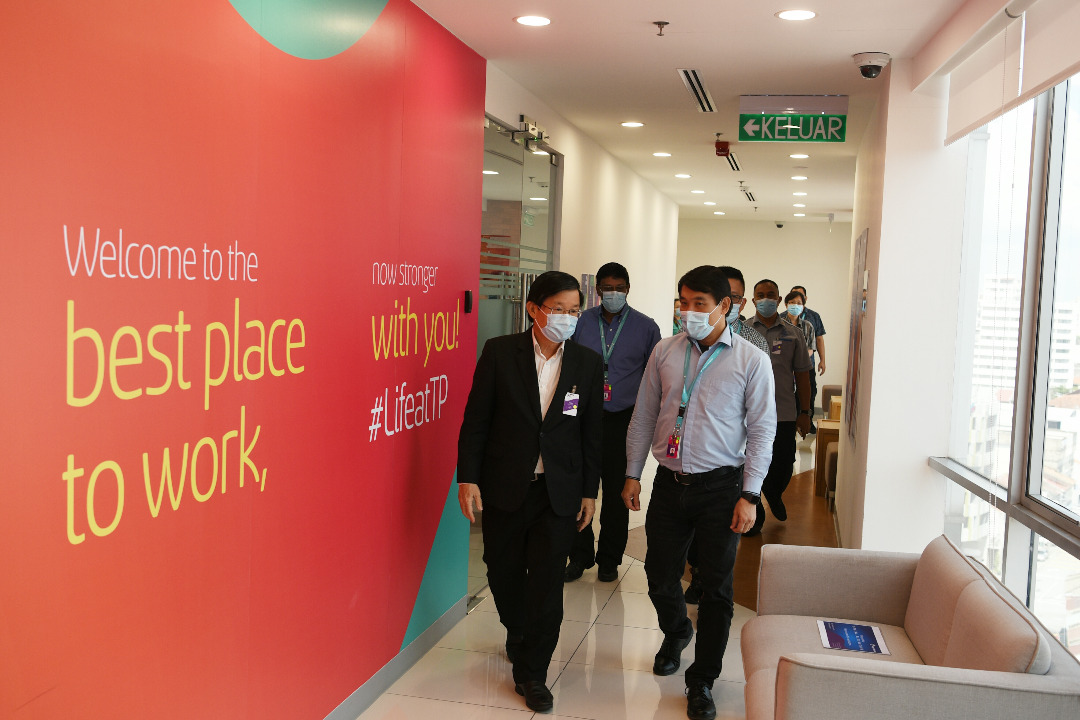 Teleperformance Malaysia and Singapore chief operating officer Bernard Chin said Teleperformance Malaysia was not 'rushing back to work' in view of the Covid-19 crisis.
"We prioritise a safe environment, but we are not compromising our performances. We strive to meet our objectives.
"More than 80% of our employees worked from home, as of May 19," he said.
Story by Christopher Tan
Pix by Ahmad Adil Muhamad
Video by Law Suun Ting