SURROUNDED by thousands of bougainvillea shrubs from 30 species, the new recreational park known as 'Bougainvillea Belt' is now open to the public.
It is located nearby Masjid Daerah Seberang Perai Tengah in Bandar Perda, Bukit Mertajam.
Seberang Perai City Council (MBSP) mayor Datuk Rozali Mohamud said the construction of the 15,400sq m park, which commenced on Dec 2 this year, is now completed.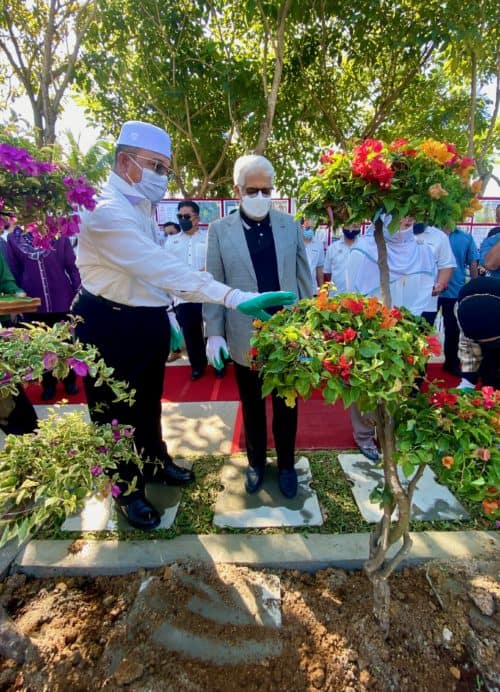 "The total cost of the project is RM913,010.
"The bougainvillea shrubs that were planted in the park are the ones that have already been blooming and these are adding pops of colour to the park landscape and surrounding area.
"In total, there are 12,900 of bougainvillea plants planted here together with 70 happiness trees (Fukugi trees) and four palm trees.
"Among the 30 species of bougainvillea plants that are planted here are 'bougainvillea glabra', 'bougainvillea magnifica', 'bougainvillea glabra red' and 'bougainvillea queen violet'.
"And I hope the visitors who come here will be responsible and do not steal and step on the plants here," Rozali said in his speech before Penang Governor Tun Ahmad Fuzi Abdul Razak officiated the opening of the park today.
Also present was Ahmad Fuzi's wife Toh Puan Khadijah Mohd Nor.
Story by Riadz Akmal
Pix by Alissala Thian