LEADING global printed circuit board manufacturer, TTM Technologies, Inc., has chosen Penang to expand its footprint into Southeast Asia.
TTM Technologies' proposed capital investment for its plant in Penang is US$130 million (about RM550 million) through 2025. The facility will be the company's first manufacturing plant in Malaysia and Southeast Asia.
TTM Technology president and chief executive officer Thomas Edman said the company's expansion to Penang was in direct response to customer requirements for advanced technology printed circuit board (PCB) supply chain resiliency and diversification in regions beyond China.
"We selected Penang as the location for this new plant after an extensive review of multiple countries with careful consideration of investment and operating costs, customer proximity and supply chain support.
"Malaysia has the advantages in terms of the overall costing, but the infrastructure capability was the big driver for us to choose Penang.
"Our customers are here. They include contract manufacturers and OEMs (Original Equipment Manufacturers) that we serviced. Our customers were of the view that Malaysia is a tremendous place to operate when we asked for their opinion," he told a media conference after the groundbreaking ceremony at Penang Science Park North, Simpang Ampat, today.
Edman said the new facility would serve TTM's global commercial markets including networking communications, data centre computing, as well as medical, industrial and instrumentation.
In his speech, Edman mentioned that the company, a United States-based global manufacturer, had traditionally built itself through acquisition.
"But with this site, we are committing significant capital to a greenfield facility. This will offer us the opportunity to optimize our layout for automation and to develop a cutting-edge, sustainable facility.
"The state-of-the-art 700,000sq ft-facility will be built at Penang Science Park North, Simpang Ampat, here. This plant will be a testament to TTM's commitment to leading-edge environmental best practices as we plan to utilise solar energy and state-of-the-art recycling and waste treatment disposal methods," he said.
Edman added that the investment was expected to create between 800 and 1,000 job opportunities over three years.
"We will be relying on the engineering depth and capability of our workforce. Internally, we have several Malaysians in our operations in China who are already occupying critical management and engineering decisions.
"Malaysia will also have a very strong base from which we can develop and attract talent. It is crucial for us to continue working with the Government, universities, and local institutions.
"We are a big believer in developing interns as they are younger and excited about our industry. We are considering the same approach here in Malaysia," he said.
TTM Technologies executive vice-president and chief operating officer Philip Titterton lauded the Malaysian Investment Development Authority (Mida) and InvestPenang for their outstanding performance and hospitality.
"I was here during the Covid-19 lockdown. The way Mida and the team from InvestPenang worked was just outstanding… how they coordinated a United States citizen to get in here during the lockdown to work with the team in Malaysia.
"Malaysia, Penang in particular, was a differentiator compared to the other areas that we searched in Southeast Asia.
"I couldn't highlight both Mida and InvestPenang enough. It was truly a differentiator; how you received us and kept the process moving forward," he said.
Chief Minister Chow Kon Yeow congratulated the company and all who were involved in achieving the significant milestone.
"The construction of the plant is scheduled to start next month and will take about 12 to 15 months before the pilot production. The pilot production is set to begin in the second half of next year.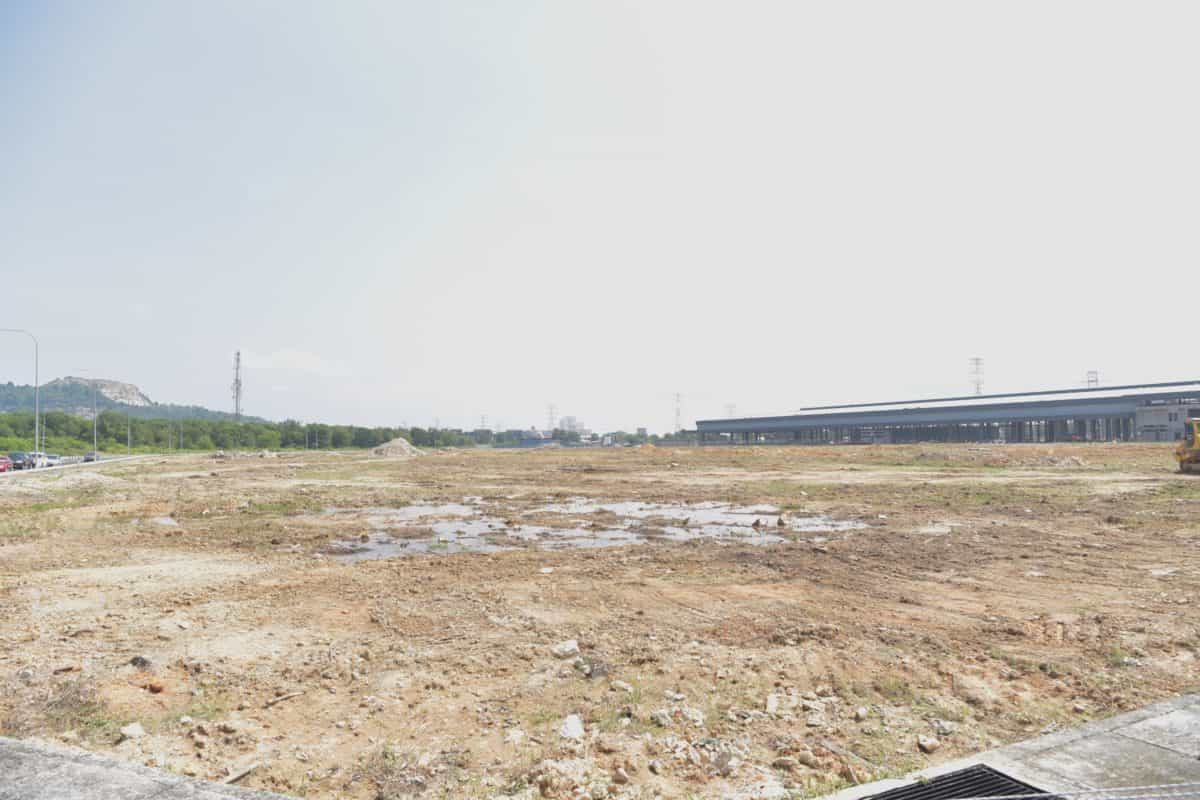 "Penang is widely regarded as one of the major players in the global semiconductor industry, particularly in the areas of assembly and test, as well as equipment manufacturing.
"Underpinned by its five decades of manufacturing excellence which has paved way for sustainable industry development, the state is committed to further strengthening its industrial cluster.
"I am confident that the addition of TTM Technologies, being a key global leader in PCB, will sharpen the local talent's capability in advanced PCB technology solutions," Chow said.
Chow also expressed his appreciation to Mida, InvestPenang and the Penang Development Corporation (PDC) for their synergistic efforts in the project.
"The state, through InvestPenang, strives to bolster our efforts to outpace all investors' expectations by providing continuous facilitation and utmost support along the journey," he said.
Separately, on the investment outlook for Penang this year, Mida deputy chief executive officer (investment development) Lim Bee Vian said the statistics showed that Penang did quite well in the first four months this year (2022).
"I am unable to reveal them yet, however, Penang is listed among the top destinations for foreign direct investments (FDI).
"Penang is a very mature state for E&E (electrical and electronics) and high-tech industries. The state did extremely well last year (2021), attracting a high level of investments, especially in FDI," she said.
Penang managed to achieve its record-breaking total approved manufacturing investments of RM76.2 billion in 2021.
Lim said that global investors placed high emphasis on ESG (environmental, social and governance).
"For 2022/2023, we are anticipating the growth of smart elements such as the Internet of Things (IoT), and data analytics. We encourage our industries to move in that direction. I believe that Penang is ready to up its performance," she added.
InvestPenang chief executive officer Datuk Loo Lee Lian said Penang did exceedingly well in the last couple of years, especially last year.
"We have a few high-value high-technology companies working with us to bring in the supply chain for the companies that work with them.
"We have a few projects which we will announce later this year. It has come to a stage where we want to evaluate every project that comes in.
"We want to ensure that the projects can help the state move up its value in terms of technology and skilled talent.
"We will work hard with Mida and PDC to make that possible. We remain optimistic and cautious, and we ensure that our resources (land, people, and ecosystem) are optimized," Loo said.
Also present were Penang Entrepreneurial Development, Trade, and Industry Committee chairman Datuk Abdul Halim Hussain and Bukit Tambun assemblyman Goh Choon Aik.
Story by Christopher Tan
Pix by Darwina Mohd Daud
Video by Alissala Thian